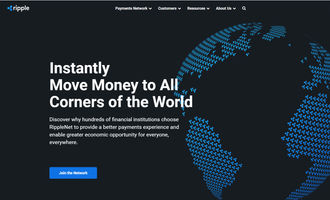 SEC files lawsuit against Ripple

Crispus Nyaga
Ripple's ambitions to transform cross-border funds transfers hit a major wall after the Securities and Exchange Commission (SEC) launched a major lawsuit against the company. 
XRP price drops after the SEC lawsuit
In a statement made last week, the SEC said that it was launching a major lawsuit against Ripple, a giant blockchain company. The lawsuit alleged that Ripple and its executives launched a $1.3 billion unregistered securities offering starting in 2013.
The core of the lawsuit argues that XRP, a digital token issued by Ripple, is a financial security which ought to be under SEC's regulation. The lawsuit also targets Christian Larsen and Bradley Garlinghouse, the former and current CEOs. The SEC said:
"Issuers seeking the benefits of a public offering, including access to retail investors, broad distribution and a secondary trading market, must comply with the federal securities laws that require registration of offerings unless an exemption from registration applies."
In its rejoinder, Ripple castigated the SEC for undermining the role of blockchain in the United States. The company said that it had dissociated itself with XRP, which is now run through an open source model. It said:
"This complaint is wrong as a matter of law. Other major branches of the U.S. government, including the Justice Department and the Treasury Department's FinCen, have already determined that XRP is a currency. Transactions in XRP thus fall outside the scope of the federal securities laws."
What's happening?
For starters, Ripple is a San Francisco-headquartered company that aims to make it easy for people and companies to move money around the world. The firm has partnered with some of the leading financial institutions in the world, including Banco Santander, Bank of America, and MoneyGram. 
Ripple also started XRP, one of the most popular digital currencies in the world. Before the SEC lawsuit, it was the third-biggest currency after Bitcoin and Ether, with a market cap of more than $20 billion. 
After the lawsuit, the currency's value has dropped by more than 50% and is now the fourth-largest. 
Crispus Nyaga
Crispus is a financial analyst with over 9 years in the industry. He covers the stock market, forex, equities, and commodities for some of the leading brands. He is also a passionate trader who operates his family account. Crispus lives in Nairobi with his wife and son.