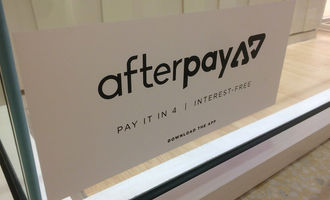 BNPL trend gains momentum as funding and acquisitions accelerates

Crispus Nyaga
Buy now, pay later (BNPL) has emerged as one of the fastest-growing trends in the financial industry. Companies in the sector have achieved pricey valuations and more firms are entering the industry.
Square to acquire AfterPay
Buy now, pay later is a relatively simple concept that allows people to shop and pay the funds in equal instalments. Unlike credit cards, companies in the industry do not charge interest for the transactions. Instead, they take a commission from their retail partners and charge a fee for any late payments.
Venture capital firms have poured billions of dollars in the industry in the past few years. As a result, a company like Klarna has become one of the most valuable startups in Europe with a valuation of more than $46 billion. This makes it a bigger firm than Deutsche Bank, the biggest bank in Germany. Affirm,an American company, is valued at more than $20 billion.
This week, Square announced that it will pay $29 billion to acquire AfterPay, an Australian company. This was a substantial deal considering that AfterPay has an annual profit of less than $400 million. In a statement, Square's Jack Dorsey said:
"Together, we can better connect our Cash App and Seller ecosystems to deliver even more compelling products and services for merchants and consumers, putting the power back in their hands."
Apple to enter BNPL
The BNPL industry is seeing more players. The most notable one is Apple, which is set to launch its service by partnering with Goldman Sachs. It will also use Affirm in Canada and other countries. The goal is to incorporate the product into Apple Pay, which is a popular payment product. This is a notable development considering that Apple has hundreds of millions of customers globally.
PayPal, the giant money transfer company, has also moved into the industry. And today, Tabby, a Dubai-based BNPL company, raised $30 million from investors, valuing the firm at more than $300 million.
Crispus Nyaga
Crispus is a financial analyst with over 9 years in the industry. He covers the stock market, forex, equities, and commodities for some of the leading brands. He is also a passionate trader who operates his family account. Crispus lives in Nairobi with his wife and son.