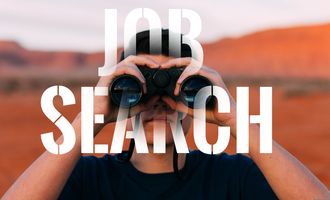 The Number of Job Openings in the US Recorded a 1M Decline in August 2022

Elizabeth Kerr
The American labor market has millions of opportunities every month. However, according to an analysis by MoneyTransfers.com, the number of job openings in America fell by 1 million in August 2022. July saw 11.17 million opportunities compared to 10.05 million openings in August.
Speaking on the report, MoneyTransfers CEO Jonathan Merry said:
The decline in job opportunities means that the vast labor gap in the US is shrinking. Besides, some sectors have adopted working with fewer employees, so they don't list openings. And with inflation hitting them badly, some are resorting to cutting costs by halting employment.

MoneyTransfers CEO Jonathan Merry
Sectoral Performance
The health sector and social support sectors saw a massive drop in vacancies. They recorded a -236,000, the retail industry lost 143,000 jobs, and the "other services" sector lost 183,000.
The Federal Reserve has used rate hikes to limit the flow of money through the economy to bring the supply of workers closer to demand. Yet, the labor market has hardly reacted to the changes, with the unemployment rate remaining at 3.7%.
Some Americans still quit their jobs, citing several reasons. A good number hold a lack of career development in their respective positions. Others cite inadequate compensation for their hours. The Federal Reserve holds that high salaries are to blame for inflation.
The considerable labor gap makes it difficult for employers since they scramble for employees. Consequently, they end up luring them with higher pay.
How to Beat Labor Shortage in the US
The labor shortage in the US is not a new concern. However, COVID-19 made it worse. The number of job openings has remained above 10 million for several months. As a result, these are some ways to deal with the situation.
The green card lottery
Aware of the labor shortage, the federal government devised a mechanism to bridge the gap. Every year, the US welcomes thousands of citizens to its territory through the annual green card lottery. The new citizens are critical in filling the employment gaps available.
Maximize the talents of your senior workers
People are now living longer lives and enjoying better health. Consequently, most working-age Americans choose to continue their careers past retirement age. Employers should embrace older employees whose performance is worth emulating.
Provide immediate rewards as an incentive
Millennials are taking center stage in the employment sector. They are among the most productive and have demands and like schedules. Additionally, fancy remote work and feel motivated by incentives.
Elizabeth Kerr
Elizabeth is a financial content specialist from Manchester. Her specialities include cryptocurrency, data analysis and financial regulation.