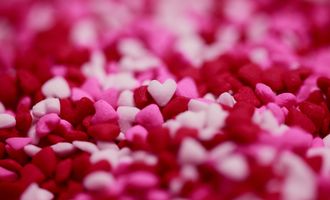 The "Cost Of Loving Crisis"? A Global Date Cost Index

Yasmin Purnell
The cost of living has left many wondering: is wining and dining in the name of romance really worth the cost? Here, MoneyTransfers.com has revealed our 'Cost of Loving Index', analysing the average cost of a date in over 30 countries - and revealing just which locations frugal couples may be better off thinking about a night in to save money.
Overall, we found that the highest cost of a date in any of the countries analysed is in Switzerland, at $163.71 in total - almost $20 more than in Denmark, which comes in second place. Of the 11 countries with the average date costing over $100, 4 are Scandinavian countries.
Key findings:
Switzerland is the most expensive country to have a date in, costing $163.71

11 countries out of the 30 analysed have an average cost of over $100 per date

4 countries in the top 10 most expensive for a date are Scandinavian

Just 3 countries have a cost per date under $30: Colombia, Bangladesh, and India
Jonathan Merry, CEO of MoneyTransfers.com, comments:
"The cost of living crisis has left many individuals cutting costs in a number of different areas of their lives - but this study seeks to find out what impact one's dating life might have on a budget, and which countries are facing the steepest costs.
What's interesting is that the costs don't seem significantly more expensive than previous years - but with rising costs elsewhere, it seems likely that this is one area of people's lifestyle that is likely to be sacrificed."
Cost of a Date Around the World
MoneyTransfers.com can reveal that out of 30 countries analysed, Switzerland has the overall most expensive cost of a date, costing a total of $163.71 for a meal for two, movie tickets, and a couple of pints.
What's more, over a third of the countries analysed have an average cost for a date of over $100 - while at the other end of the scale, just three countries cost under $30 (Bangladesh, Colombia, and India).
Perhaps unsurprisingly, these findings are very much in line with a Deutsche Bank study that found Zurich has the highest cost in the world for a 'cheap date', at an average cost of $202.70.
What do the most expensive countries for a date have in common?
Of the 11 countries with an average date cost of over $100, four are Scandinavian countries (with Denmark and Switzerland taking the top spots).
The biggest reasons for dates being so expensive in these counties is most likely due to the high cost of living. In Switzerland, two pints costs an estimated $14.10 - and the same amount could buy you more than 6 pints in India. while a couple in Mexico could proceed to their second-date at a 3-course meal restaurant ($32.12) for the same price of one meal for 2 in the UK ($66.35).
Cost of Loving Index
| | |
| --- | --- |
| Country | Average Cost of a Date in 2023 |
| India | $22.97 |
| Colombia | $26.00 |
| Bangladesh | $27.62 |
| Zambia | $37.78 |
| Argentina | $38.40 |
| Cambodia | $42.00 |
| Mexico | $44.88 |
| Brazil | $45.06 |
| China | $46.19 |
| South Africa | $48.57 |
| Kenya | $48.64 |
| Poland | $50.13 |
| Russia | $54.39 |
| Spain | $71.00 |
| Japan | $71.90 |
| Germany | $82.00 |
| Canada | $91.66 |
| France | $94.00 |
| Italy | $94.00 |
| United Kingdom | $100.13 |
| Singapore | $103.69 |
| Netherlands | $105.76 |
| New Zealand | $107.92 |
| United States | $113.12 |
| Australia | $116.43 |
| Sweden | $117.66 |
| Iceland | $122.87 |
| Ireland | $122.87 |
| Denmark | $147.72 |
| Switzerland | $163.71 |
In this study, we've quantified the cost of a date to be the price of a meal for two, movie tickets, and a couple of pints. Prices were sourced from Numbeo.com with the total cost for these items per country listed above.
US Date Cost Increases by 15.8% in Two Years
In 2021, a study from Zoosk revealed the average cost for a date night with dinner, drinks, and movie tickets to be $97.67 in the US. Now, our data demonstrates an 15.8% increase in price for the same date - reflecting just how much the cost of living crisis has filtered through to many couples' dating lives.
UK Cost of A Date Compared
In the UK, the cost of a date is an estimated $100.13 (£83.16) in 2023. One might think that this is the highest cost in years due to the cost of living crisis, but in fact, the average cost has dropped by $18 compared to 2021.
One possible cause for the price drop is that as business returns to normal post-pandemic, businesses can afford to lower their prices again. Another possible cause is the decline of the cinema industry - prompting lower ticket prices to draw in more customers.
When we look at the historical data for the cost of a date in the UK even more, we can see that the cost of a date has increased by 3.6% between 2020 and 2023, and by just 1.5% between 2023 and 2019.
Couples hit harder by cost of living crisis
The cost for a date may seem high - but is it stopping people from spending their money? A recent report revealed that the cost of dating in the US has increased by a whopping 40% in the last 10 years, but that certainly hasn't stopped singles from their search for love. Single people seem to be prioritising their love life with their budgets, too. The average budget allocation per month was estimated to be around $130 per month - although our findings show that in over 10 countries, that's just enough for one date!
In contrast, a study from LoveHoney revealed an opposite attitude from existing couples. Just 22% of couples said they would be heading out for a romantic meal for Valentine's day - with the majority instead opting to save money and stay in.
Yasmin Purnell
Yasmin Purnell is a Content Writer and Editor for Moneytransfers.com. Yasmin has a wealth of experience writing across a range of topics within the personal finance, student, and business niche. Yasmin joined the team with the one main mission to provide accessible financial, career and business information and advice for all.