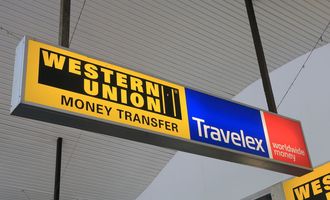 Western Union revenue beats as digital payments surge

Crispus Nyaga
Western Union had a relatively strong third-quarter as the payment industry continued to defy the Coronavirus pandemic.
Western Union revenue beats estimates
In its third-quarter earnings, Western Union saw its revenue drop at an annualised rate of 3.7% to $1.26 billion. Analysts polled by Reuters were expecting the revenue to come in at $1.25 billion. This decline was partly because of a $41 million impact on currency hedges and the performance of its consumer to consumer business.
The better-than-expected performance was mostly because of the uptake of the company's digital platform. Indeed, revenue from WesternUnion.com and other digital partnerships increased by a record 45%. They accounted for about 21% of the total consumer to consumer revenue, which is a substantial increase from before the pandemic.
The revenue decline was also because of the weak performance in the company's business solutions segment. This is a segment that helps businesses to move money internationally. While the segment's revenue improved in the quarter, it was 11% lower than in the same quarter in 2019. Its other revenue, which includes bill payments in Argentina and the US, dropped by 33%.
Meanwhile, because of the company's restructuring efforts, its consolidated operating margin improved from 15.1% to 22.7%. Its operating cash flow declined to $586 million because of the restructuring activities.
Its balance sheet is also stable, with an undrawn revolving credit of about $1.5 billion. It has also returned more than $92 million to its shareholders through dividends. In a statement after the earnings, the CEO said that:
"Importantly, the digital business is value enhancing for us. First, it is highly incremental. Over 80% of westernunion.com customers are new to Western Union Company and our account to account channel throwing in a new attractive segment of customers that generally have not used our service in the past."
Still, even after the strong performance by Western Union, its stock price is down by more than 16% in the past 12 months and by 7% in the past three months.
Payment industry seeing significant changes
The Western Union results provide further evidence that the payment industry is going through significant changes. For one, digital is now its fastest-growing business and is representing a substantial part of its total revenue.
However, the company is still in the defensive as young digital companies take its market share. For example, TransferWise, a company started a few years ago, is now valued at $5 billion. This is ~$3 billion lower than Western Union.
Later today, we will receive earnings from MoneyGram, one of the biggest Western Union competitor.
Are you in the process of sending money to another country? At MoneyTransfers, we can help you save money by showing you the transaction costs charged by hundreds of companies.
Crispus Nyaga
Crispus is a financial analyst with over 9 years in the industry. He covers the stock market, forex, equities, and commodities for some of the leading brands. He is also a passionate trader who operates his family account. Crispus lives in Nairobi with his wife and son.