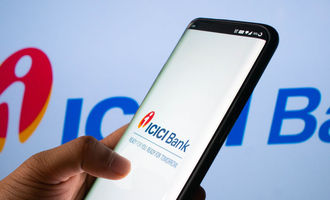 ICICI Bank launches iMobile Pay app to boost its mobile banking offering

Crispus Nyaga
ICICI Bank has announced a new offering; the iMobile Pay app. The launched product is an advancement from its iMobile mobile banking app.
ICICI Bank launches the iMobile Pay app
On Monday, ICICI Bank introduced the iMobile Pay app. The payment app is an improvement from its iMobile mobile banking app. iMobile Pay is the first of its kind in India. The app's users can transfer funds to any digital wallet, Unified Payments Interface (UPI) ID, or bank account in India.
In addition to availing the services of a payment app, iMobile Pay offers the typical banking services. Its users can digitally open a savings account with ICICI Bank, complete the credit card application process, and get a loan. It is also possible to link several bank accounts by using one UPI ID.
ICICI Bank intends to add additional features to iMobile Pay. Investment options, payment of utility bills, and booking travel tickets are some of the additions expected in the near future.    
With regards to the new product, ICICI Bank's Executive Director, Anup Bagchi said, "…we introduced the country's first mobile banking app, iMobile, in 2008. In the recent past, we have captured two user insights while interacting with them. One, many of them, who are not our customers, are keen to use iMobile."
On the same note, NPCI's CEO, Dilip Asbe said, "We are delighted to facilitate ICICI Bank in transforming its mobile banking app empowered with UPI and interoperable with all other UPI based payment apps."
Digital payments are on the rise in India
Experts have forecasted that digital payments in India will be about Rs 7 trillion by 2025. By this time, the mobile payment clients in the country will have increased from 160 million to 800 million. The potential of India's digital payment space has led several large companies to immerse themselves into the market.
Google and Walmart are the dominant firms in India's mobile payments sub-sector. Together, the two entities have an 80% UPI market share. Samsung Pay is also a key entity in the market. ICICI Bank's strategy of launching the iMobile Pay app is additional proof that India's digital payments space is growing fast.
Paytm is another leading player in India. Indeed, the company has raised billions of dollars giving it a valuation of more than $16 billion. It even counts Warren Buffett as a leading investor.
Are you in the process of sending money to another country? At MoneyTransfers, we can help you save money by showing you the transaction costs charged by hundreds of companies.
Crispus Nyaga
Crispus is a financial analyst with over 9 years in the industry. He covers the stock market, forex, equities, and commodities for some of the leading brands. He is also a passionate trader who operates his family account. Crispus lives in Nairobi with his wife and son.