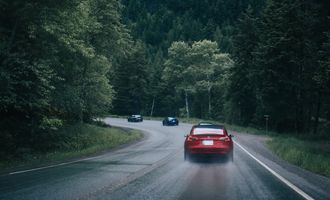 How Many Teslas Have Been Sold? (2023 Update)

Rebekah Carter
Have you ever wondered exactly how many Teslas have been sold? Easily one of the most recognizable and popular electric vehicle manufacturers in the world, Tesla has taken the world by storm with its groundbreaking vehicles, achieving amazing revenue even in a problematic economy.
Here's what you need to know about Tesla sales in 2023.
How Many Teslas Have Been Sold?
If every vehicle sold by Tesla since its inception up to the most recent Tesla sales figures released for Q1 of 2022 are accounted for, there are over 2,645,000 Teslas on the road worldwide. This number includes 310,048 Teslas delivered in 2022 so far.
Founder Elon Musk believes that by the end of 2022, there will be more than 4 million Teslas on the road, meaning the company will need to almost double the total number of Teslas sold to date to reach these targets.
Even though Musk has a track record of overpromising and underdelivering, Tesla's vehicle production and delivery report showed that the company officially sold over 936,000 vehicles in 2021, compared to around 308,000 vehicles in 2020. In one year, when other car manufacturers were struggling, Tesla car sales more than tripled!
(Tesla, InsideEVs)
Other Important Tesla Sales Numbers
A glimpse at Tesla's annual sales numbers reveals astounding growth for the EV company. However, if we dive a little deeper into the statistics, we discover some interesting trends among Tesla customers.
The United States is Tesla's biggest market.
When it comes to Tesla sales by country, the US continues to be the biggest space for Tesla vehicles. The States generated approximately $24 billion in revenue in 2021, around 45% of the company's total revenue. China follows as the second biggest country, accounting for $14 billion in Tesla's yearly sales revenue.
(Statista)
Tesla Model 3 is the top seller.
When looking at the Tesla sales by model, it's worth noting some models are a lot more popular than others. There are four Tesla models in total: The Model X, Model S, Model 3, and Model Y. The Tesla Model 3 is the world's most popular electric car. Global sales passed 1 million in 2021 for this model alone.
(Tesla, InsideEVs)
302,000 Teslas were sold in the US in 2021.
Over 300,000 Tesla vehicles were sold in the US in 2021, representing an increase of 38.7% compared to 2020. Looking at the total number of Teslas sold in the US since 2014 when sales really kicked off, the complete sales figures add up to 1,043,371 cars. Currently, Tesla is selling more vehicles in the USA than many other major names, including BMW, Mercedes, Lexus, and Volkswagen. 
(CarSalesBase, CleanTechnica)
Only 17 Tesla cars have been purchased with bitcoin.
A deep dive into Tesla sales figures also highlights the unique ways customers can purchase one of these vehicles, such as the interesting fact that only 17 of the huge number of Teslas on the road were purchased with bitcoin as of the end of 2021.
(CarAndDriver)
Tesla Car Sales Continue to Thrive
The stats for the number of Teslas sold so far highlight the incredible success of the electric vehicle company over the last few years. Currently, Tesla stands as the number one top-selling automobile manufacturer in its industry, and is a major market leader to beat.
Sources:
Rebekah Carter
Rebekah Carter is a dedicated online marketing professional and writer. With experience in the world of entrepreneurial development, business growth, communication and collaboration, and even health and fitness, Rebekah is constantly looking for ways to expand her expertise, and share her knowledge with the digital world.