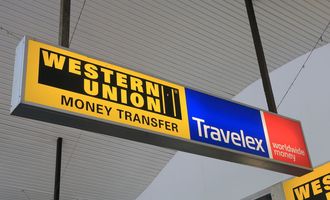 The implications of Western Union's deal to acquire MoneyGram

Crispus Nyaga
Western Union is seeking to acquire MoneyGram, in a deal that will join two of the biggest money transfer companies in the world. The transaction, if it goes ahead, will be the biggest one in the money transfer industry in recent memory. In reaction to the news, the share price of Western Union rose by  more than 10 per cent while that of Western Union rose by more than 70 percent. What will this transaction mean for the transfer industry?
The scale of the Western Union and MoneyGram deal
Western Union and MoneyGram are two of the biggest companies in the money transfer industry. The two are valued at more than $9.5 billion and $218 million, respectively.
In 2019, Western Union had annual revenue of more than $5.2 billion while MoneyGram made more than $1.2 billion. Similarly, in the first quarter, the two companies made more than $1.1 billion and more than $290 million. In their earnings call, the two companies lamented about the impact of the coronavirus pandemic, which has significantly reduced remittances around the world.
The combination of the two companies comes at a time when the industry is seeing significant changes. As I wrote a week ago, traditional money transfer companies like Western Union are facing a lot of competition from upstarts like TransferWise, World Remit, and Venmo. I demonstrated how the firms are slowing at a time when these new companies are seeing significant growth.
The deal to acquire MoneyGram came about two years after Ant Financial, which was then owned by Alibaba attempted to buy it. Regulators in the United States refused, citing national security issues.
What the deal means to the industry
A major deal in an industry tends to spur more consolidation. For example, the decision by Charles Schwab to acquire TD Ameritrade pushed Morgan Stanley to acquire E*Trade. Similarly, we expect that more transactions will happen in the money transfer industry as companies seek to capture more market share.
Fortunately, the industry has some of the most moneyed companies. For example, PayPal, which has more than $10 billion in cash has said that it is open to more acquisitions. Similarly, with interest rates so low, more banks could decide to explore entering in the industry.
A good example is the recent launch of PagoFx by Banco Santander. The product is eerily similar to TransferWise and Xoom. Therefore, there is a possibility that a big bank will move to acquire another fast-growing fintech money transfer company.
Another possibility is where another company, possibly a private equity firm, comes in and makes a counteroffer to MoneyGram. These counteroffers are very common in mergers and acquisitions.
Final thoughts
The decision by Western Union to acquire MoneyGram is very important for the money transfer industry. It will create a bigger company and possibly spur more acquisitions. It will also lead to more innovation from startups in the industry.
At Moneytransfers, our goal is to help you find the best deal when you are sending money. We achieve this by comparing fees charged by hundreds of companies and helping you select the best option.
Crispus Nyaga
Crispus is a financial analyst with over 9 years in the industry. He covers the stock market, forex, equities, and commodities for some of the leading brands. He is also a passionate trader who operates his family account. Crispus lives in Nairobi with his wife and son.