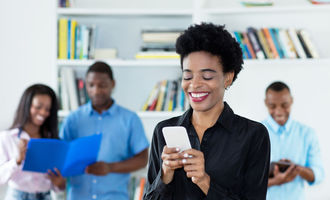 Taptap Send raises $13.4m from LinkedIn founder to fund growth

Crispus Nyaga
Taptap Send, a relatively new money transfer company, received more than $13.4 million to expand its business to more countries. 
New funding for Taptap Send
The remittances industry is expected to grow rapidly as the world economy emerges from the pandemic. Indeed, the volume of remittances to poor and middle-income countries declined by about 8% in 2020 amid the pandemic. The volume is expected to jump this year, helped by the faster recovery of developed countries.
Taptap Send, a startup that was started three years ago, raised $13.4 million as it seeks to grow its business. These funds came from Reid Hoffman, the founder of LinkedIn, and Canaan Partners.
The company is relatively similar to others like Paysend and WorldRemit. However, it focuses on connecting developed countries like the US, Belgium, and France with relatively hard-to-service countries. Some of the 15 receiver countries it offers its service to are Mali, Madagascar, and DR Congo.
Taptap Send fee structure is also different from other popular companies. It charges no commission from the money it processes. Instead, it makes its money by leveraging differentials in currency exchange rates. This doesn't make it free. For example, if you send £100 to Kenya using Taptap Send, the recipient will receive KHS 14,725. On the other hand, the recipient will receive KSH 14,550 if you use the most expensive option by Wise. 
Strong growth
Taptap Send has grown relatively fast in the past few years. The company has grown its revenue and number of active customers every year since it was started. 
This growth is possibly because of its founder's experience. Michael Faye is the founder of GiveDirectly and Segovia. GiveDirectly encourages philanthropists to give funds directly to the people. Segovia, on the other hand, offered a similar service using a Business to Business model. Crown Agents Bank acquired it a few years ago. In a note, he said:
"Taptap Send is taking advantage of this structural change in mobile money and other distribution networks to offer what we hope is the fastest and best price service to customers."
Crispus Nyaga
Crispus is a financial analyst with over 9 years in the industry. He covers the stock market, forex, equities, and commodities for some of the leading brands. He is also a passionate trader who operates his family account. Crispus lives in Nairobi with his wife and son.