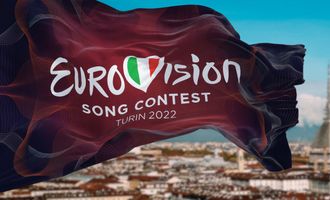 Revealed: Eurovision budgets are getting smaller

MoneyTransfers News Desk
It's a rumour that's been around nearly as long as the competition itself: countries don't actually want to win the Eurovision Song Contest, because it's too expensive to host.
Whether that's actually true, of course, depends very much on which country you're talking about, what they want to get out of it (Geopolitical influence? Tourism dollars? A cultural spectacle?), and whether they can balance that with their budget. 
But MoneyTransfers.com research can reveal that host countries have been tightening their purse strings over the last ten years. 
Based on initial reports in local media, this year's event in Turin, Italy, will cost around €16.3 million, with €14.8m coming from municipal authorities and €1.5m from the national government, along with extra funds from sponsors. 
That's just a fraction of the €60m (€89m when adjusted for inflation) spent by Azerbaijan in 2012 – and that doesn't include the €100m the country spent to build a new stadium. 
Budgets (and eventual costs) have varied in those ten years, from the high €44.8m splurged by Denmark in 2014 to the restrained €19.9m spent by Malmö, Sweden the year before. 
Take a look at how the figures break down. 
Jonathan Merry, CEO of MoneyTransfers.com, comments:
"There has been a fair bit of debate and even research over the years into whether hosting Eurovision is worth the money. No winning country has refused to host since Israel in 1980, but there has certainly been speculation that some cross their fingers that their acts won't come top of that famous leaderboard. 
"It might not be so surprising, then, that MoneyTransfers.com found a trend for declining budgets over the last ten years. Turin 2022 comes in at the lower end, though Italy is also one of the Big 5 countries that gain automatic entry to the contest as they contribute the most to the European Broadcasting Union."
So buona fortuna, bonne chance, viel glück, buena suerte and best of luck to all the competitors this Saturday. The MoneyTransfers.com team will be tuning in. 
Full figures used by MoneyTransfers.com
Notes on data: Figures are taken from contemporaneous reported media and are intended to give an indication of rough budget value. 
Figures used in the infographic are adjusted for inflation. 
| | | | | |
| --- | --- | --- | --- | --- |
| Host | Year | Actual | Adjusted for 2022 inflation | Source |
| Baku, Azerbaijan | 2012 | €60m | €89m | Source |
| Copenhagen, Denmark | 2014 | €44.8m | €51m | Source |
| Kyiv, Ukraine | 2017 | €37m | €41m | Source |
| Vienna, Austria | 2015 | €32.8m | €37.8m | Source |
| Tel Aviv, Israel | 2019 | €28.5 m | €31.3m | Source |
| Lisbon, Portugal | 2018 | €23m | €25.6m | Source |
| Malmo, Sweden | 2013 | €19.9m | €23.1m | Source |
| Rotterdam, Netherlands | 2021 | €19m | €20.3m | Source |
| Turin, Italy | 2022 | €16.3m | €16.3m | Source |
| Stockholm, Sweden | 2016 | €14m | €16.1m | Source |
MoneyTransfers News Desk
Money transfers, foreign exchange, remittance and currency research and insights from our newsdesk team.