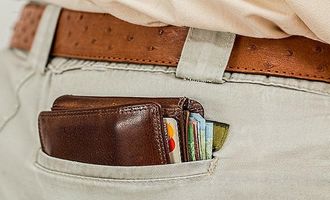 Beijing has the most Dollar-rich billionaires Globally at 145

Elizabeth Kerr
2021 was the best time to become a billion-dollar individual in the last decade. Available data indicates that the year registered the largest wealth increase. And on average, every week eight new such persons were minted. That's notwithstanding the COVID 19 pandemic.
MoneyTransfers.com has been analyzing the distribution of the ultra-wealthy globally. It concludes that Beijing has the highest concentration. The city is home to 145 dollar billionaires. It retains its first position globally after swelling its 2020 ranks with another 35 such individuals.
China continues to rip big from its optimization of the investment market by liberalizing and facilitating investments. The trickle-down has seen certain regions emerge as investment hubs. One of these is Beijing. Its modernization and dynamism provide the perfect scene for incubating business ideas, particularly in technology.

MoneyTransfers' CEO Jonathan Merry
China leads in the number of billion-dollar individuals
MoneyTransfers.com's analysis shows China has the highest number of dollar-rich billionaires. It's the only country with over one thousand individuals whose net worths exceed a billion dollars. It added 259 ultra-rich persons to bring its total to 1058, about 400 more than the U.S. China and America contribute 54% of the world's ultra-rich.
The U.S. comes in second with 696 such billionaires after gaining another 70 of them. India follows a distant third with its 177 billionaires. Germany (141), the UK (134), and Switzerland (100) are the other nations to report at least 100 billion-dollar individuals.
Chinese cities dominate the global top 10
Chinese cities also dominate the global top 10 inhabited by these ultra-rich. Shanghai follows Beijing in the second position with 113 billion dollar-rich individuals. It outranked New York from 2020 after gaining another 30 of these in 2021
Shenzhen took the fourth position with 105 dollar-rich billionaires. That's after it added 30 of them to its 2020 totals. Hong Kong comes in at number five with 82, while Hangzhou (68) and Guangzhou (66) take the eighth and nine positions.
New York is the third most attractive city to the ultra-wealthy. The big Apple had 112 of these persons and dropped to 3rd despite growing by 14. London (82) sits fifth as Moscow (68) takes the seventh position. Finally, Mumbai rounds up the top 10 with its 60 dollar-rich billionaires.
Musk toppled Bezos
Elon Musk tops the list of the world's wealthiest individuals. The Tesla and SpaceX chief broke into the top 10 after amassing $197B in 2021. Elon Musk grew his net worth by 328% ($151B). His earnings helped him depose Jeff Bezos, who, until 2021, held the title.
Amazon's Jeff Bezos is the world's second wealthiest person. The retail giant's founder and executive chairman grew his wealth by 35% to $189B. Frenchman Bernard Arnault comes in third with a $114B valuation.
American citizens dominate the individual top 10 rich list. Besides Musk and Bezos, other Americans on the list are Bill Gates ($110B), Mark Zuckerberg ($101), Warren Buffet ($91), and Steve Ballmer($80). China's sole representative here is Zhong Shanshan, who's $85B rich.
Send money to China
If you're one of those ones who would like to live in China, we created a complete guide on how to send money to China. In this guide, we included everything you should know, from understanding the Economy of China to the best ways to send money to China and top money transfer providers such as Wise and Azimo. 
Elizabeth Kerr
Elizabeth is a financial content specialist from Manchester. Her specialities include cryptocurrency, data analysis and financial regulation.