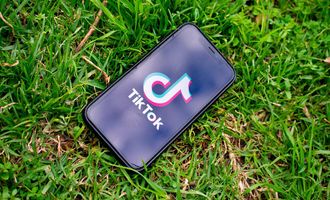 TikTok App's Lifetime Consumer Spending Surpasses the $3.7B Mark

Elizabeth Kerr
The restrictions of the epidemic have resulted in an increase in demand for social media applications today. Businesses are investing heavily in social apps to understand their consumers better to improve sales and presence. TikTok is one of the most well-known social media applications with a massive user base. Due to the pandemic, TikTok saw a surge in popularity as people were stuck at home and looking for ways to entertain themselves. The app quickly became the most popular free app in the world, entertaining millions of users worldwide as they were stuck at home during the lockdown.
According to an analysis by MoneyTransfers, TikTok has hit the significant milestone of seeing over $3.7 billion in lifetime global app store consumer spending as of Mar 31, 2022. The analysis also revealed that TikTok generated $840 million in Q1 2022 alone, more than double its hit in Q4 2020.
Ease of Content Generation
TikTok was first launched in April 2014. Just 8 years since its launch, it has proven to be a global success story. According to MoneyTransfers CEO,
Tiktok users have massive spending power. Aside from its largely Gen Z audience, 14% of TikTok viewers agree that they spend more on a product once the platform is involved. Almost half of TikTok users have acknowledged buying anything after seeing an ad on the app. As a result, #TikTokMadeMeBuyIt was the most popular hashtag in 2021

Jonathan Merry
TikTok has taken the world by storm, with no doubt about it. The app is most notable for its ease of content generation. Users may simply generate content using their phones, then add a background, stickers, filters, and emoticons to complete it. They may even post it on social media for feedback and comments. Now that more companies are utilizing TikTok to raise brand awareness and engage with a younger audience, it's becoming increasingly popular among them.
No Stopping Popularity of TikTok
TikTok has seen significant development since its inception, and it's now accessible in 150 countries and has 2.6 billion downloads worldwide. Every eight seconds, someone joins TikTok for the first time.
In the first quarter of 2022, TikTok was ranked #2 in terms of downloads, #1 in terms of spend, and #5 in terms of MAU. The app had set to surpass 1.5 billion users by the end of 2022. However, they achieved the milestone sooner. Not only is TikTok gaining popularity among its users, but the app also encourages deep involvement across geographies. On average, people outside China spent 19.6 hours per month using TikTok during 2021.
We can only anticipate what 2022 has in store for TikTok, or rather, for us, with the year rapidly approaching its end. TikTok has undoubtedly established itself as a sensation and doesn't appear to be leaving anytime soon.
Elizabeth Kerr
Elizabeth is a financial content specialist from Manchester. Her specialities include cryptocurrency, data analysis and financial regulation.