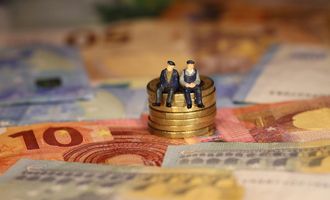 Canada and Germany Among Countries With the Most Insufficient Retirement Plans; Nearly Half Planning to Work After Retirement

Elizabeth Kerr
The goal of a nation's retirement program should be to give retired persons a guaranteed and manageable amount of income for life, thereby ensuring their financial security. Unfortunately, not all nations achieve that standard, and some fall short more than others.
According to MoneyTransfers.com, Canada and Germany are among the countries with the most insufficient retirement plans. Close to half of their population are planning to work after retirement.
The research showed that 35% of Canadians expect to continue working past retirement age. Comparatively, 32% of Germans are of the same stand.
MoneyTransfers.com CEO made remarks on the findings.
The two countries, Canada and Germany, have pension schemes for their citizens. However, the plan doesn't guarantee financial security. Most people believe they must supplement their earnings by working past retirement age.

MoneyTransfers.com CEO Jonathan Merry
Why Is the Retirement Plan Insufficient?
Contributing the maximum amount to the retirement plan is not enough; one might need to save extra. Factors at play might render contributions inadequate in the two countries.
The Main Adversary Is Inflation
The amount in the retirement plan may seem adequate upon retirement. Yet, high inflation worldwide following covid -19  might,  however, reduce the purchasing value of money. Therefore, the nest egg may not go as far as intended. People in both countries are concerned about inflation. 47% of Canadians and 38% of Germans think their savings would not last through retirement.
The main threat to retirees living on fixed incomes is the slow but steady rise in the cost of goods and services. Over time, it reduces the purchasing power of retirees.
As the global economy shifts, the savings become inadequate. Furthermore, the increasing life expectancies mean people have to work even after retiring. For example, the current life expectancy in Canada is 82 years. The increase in life expectancy and insufficient nest eggs put together mean that people will have to work even after they retire.
How Other Countries Perform
Most known western countries are grappling with retirement plans. The findings revealed that 3 out of ten Americans believe that they must work after retirement to sustain themselves financially. Mexico and France are also on the line. 28% of their population believes that the retirement plan is not sufficient.
On the other hand, Iceland's system comes in at a high ranking. The nation offers a state pension in two parts. One mandated employer and employee contributions. 
Additionally, they offer optional employer efforts to state-approved pension schemes.
Icelandic pensioners can get a large state pension due to the system's high contribution rate. In addition, compared to other OECD nations, the country has a comparatively low gender pension gap. Thus, the difference between the average pensions for men and women is relatively small.
Elizabeth Kerr
Elizabeth is a financial content specialist from Manchester. Her specialities include cryptocurrency, data analysis and financial regulation.