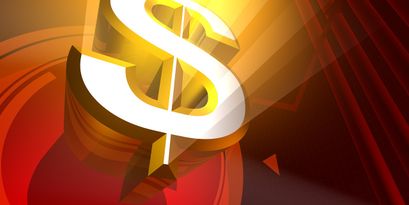 US Tech Billionaires Have Lost $500B of Their Wealth Since the Year Began

Elizabeth Kerr
Technology industry billionaires have recently seen their net worths plunge as the stock market has taken a nosedive. According to MoneyTransfers.com, the top richest tech moguls in the US have lost a combined $500 billion since the beginning of 2022.
The biggest loser on the list is Facebook's co-founder Mark Zuckerberg, whose net worth has tumbled by $77.4 billion since January 1st. He is followed by Tesla's Elon Musk, who has seen his fortune drop by $64.3 billion over the same period. Amazon founder and CEO Jeff Bezos have also been hit hard, losing $56.7 billion since the start of the year.
Other notable tech who have seen their net worths decline sharply in recent months include Google co-founders Larry Page and Sergey Brin and Oracle founder Larry Ellison.
Commenting on the data, MoneyTransfers CEO Jonathan Merry said,
It's been a tough year for the tech industry, with many of the biggest names in the sector seeing their fortunes plummet. The stock market volatility has taken its toll on even the richest of individuals. There are some bright spots, though. Elon Musk remains the world's richest tech billionaire, despite losing $64.3 billion since January 1st.

Jonathan Merry, MoneyTransfers CEO
Reasons Behind the Losses
Amazon, Alphabet, and Uber recorded losses, meaning the billionaires behind these investments felt the impact. Among the reasons quoted is inflation. Money became less valuable, so while these billionaires had the same number of dollars, each one was worth less. 
This meant that their net worths went down in terms of real value, even though the stock market indices were climbing.
The other reason is that many tech stocks got ahead of themselves and were due for a correction. The valuations were unsustainable, and the market was due for a pullback. This has been especially true in the case of electric vehicle stocks, which have seen massive gains over the past year but have come back down to earth in recent months.
Looking ahead, Merry says it's difficult to predict how the rest of the year will play out for the tech industry.
The sector is facing a number of challenges, from regulatory scrutiny to the economic impact of the pandemic. But there are also some exciting opportunities on the horizon, such as the potential for 5G, artificial intelligence, and other cutting-edge technologies.

Jonathan Merry, MoneyTranfers CEO
How to Avoid Losses
Diversification is an insurance policy against financial catastrophe. This is critical to investors who are looking to protect their financial security. Tech investors would find an avenue in DeFi services since it has closer ties with technology.
Increasing a portfolio's diversification is one way to boost its expected risk-adjusted return. This means that investors see a net gain when returns are adjusted for the level of risk taken. DeFi services have many applications, from lending and borrowing to earning interest on digital assets.
This is important because when one sector is down, another might be up. So, if tech stocks are struggling, DeFi could offer some protection. This would help investors smooth out the bumps in their portfolios and protect their gains over the long term.
Elizabeth Kerr
Elizabeth is a financial content specialist from Manchester. Her specialities include cryptocurrency, data analysis and financial regulation.