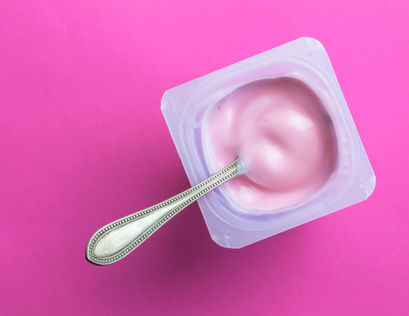 Liz Truss Lasts Fewer Days in Office Than the Lifespan of a Yogurt
In the latest turn of events, Liz Truss has resigned as UK prime minister after just 45 days in office. This makes her the shortest-serving PM in recent history and brings to light some other interesting statistics about what lasts longer than 45 days on average. For instance, a bottle of champagne can stay unopened for up to two years, while a block of cheese can last up to six months. So far, the current government has outlived a carton of eggs (three weeks) and a bunch of bananas (four days). We'll have to wait and see how long the new administration lasts – but one thing is for sure: it won't be as long as a stick of gum!
Things the Government Didn't Out Last
A bottle of unopened champagne – Av lifespan 2 years
A block of cheese – Av lifespan 6 months
A can of soup – Av lifespan 2 years
A jar of peanut butter – Av lifespan 3-4 months
A box of cereal – Av lifespan – 3 months
A container of yogurt – Av lifespan 2 months (if frozen)
A package of bacon – Av lifespan 2 months (if frozen)
A stick of gum – Av lifespan – up to 1000 years
Two things Liz Truss did outlast:
A box of eggs
A bunch of bananas
"In further embarrassment to Truss, UK markets reacted positively to her departure, with the British Pound and UK Gilts trading higher after the news. But the initial optimism is unlikely to last, and will undoubtedly lead to more pain for the struggling British economy. The uncertainty surrounding the country's leadership will surely send the British pound spiralling further as investors flee for safer grounds. With that in mind, the UK's already dire economic outlook may get worse still, exacerbating inflation and the crippling cost-of-living crisis."
MoneyTransfers.com is an online money transfer service that helps people send money abroad quickly and securely. Visit our website today to learn more about our services.
Elliot Laybourne
Elliott is a former investment banker with a 20 year career in the city of London. During this time he held senior roles at ABN Amro, Societe Generale, Marex Financial and Natixis bank, specialising in commodity derivatives and options market-making. During this time, Elliott's client list included Goldman Sachs, JP Morgan, Credit Suisse, Schroders Asset Management, and the Pennsylvania State Public School Employees Retirement System, amongst others. Today, he splits his time between Thailand and Dubai, from where he provides trading consultancy and business development services for family office and brokerage clientele.