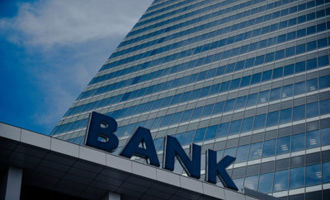 Report: Financial Institutions Lost $1M to Fraud Last Year

Daniela Kirova
According to a study on banks and fintech companies by Alloy, a leading identity decisioning platform, 27% lost over $1 million to fraud last year. The remaining respondents lost more than $500,000, with regional banks and fintech companies the most likely to report greater losses. 31% of banks and 37% of fintech companies reported losing between $1-10 million to fraud.
More than 250 entities working at fintech companies, community, regional, and national banks, crypto and online lending institutions were surveyed in the Annual State of Fraud Benchmark Report. The survey took place in September last year. Respondents came from roles across digital banking strategy, fraud, compliance, account opening, and risk technology procurement.
Fraud at all-time high
Financial institutions in all segments and of all sizes are plagued by fraud. Around 30% of respondents reported having experienced from 1,000 to 10,000 fraud attacks over the past year. The vast majority of respondents report that fraud has increased year-over-year since 2021. Alloy CEO and cofounder Tommy Nicholas said:
Fraud is the highest it's ever been. A cash influx from pandemic relief and rapid digitization have created the perfect environment for fraudsters to flourish. Regardless of size or sector, financial institutions must take more measures to keep their customers' assets safe from fraud, but without compromising on the customer experience.
Fraud prevention: a costly endeavor
According to the report, it is time-consuming and costly for financial institutions to prevent fraud. Almost 70% of respondents said more than half of their staff was working on fraud-related activities. About that many have raised their spending on fraud prevention y/y. Respondents were also concerned about losing clients, reputational damage, regulatory fines, legal consequences, and other hidden costs of fraud.
Automation is the main problem
Respondents believe automation is the main barrier to fraud defense. Almost half of respondents pointed to a bigger need for automation as the main obstacle to being prepared to combat fraud. Other obstacles include the inability to adapt to new threats and the absence of dedicated teams for fraud (39% resp. 41%).