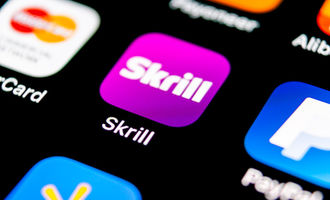 Skrill challenges PayPal as it removes fees for international transactions

Crispus Nyaga
Skrill customers residing in the United States can now send funds abroad with ease. This is after Paysafe, one of the leading global electronic payment providers, launched its Skrill Money Transfer product in the country. Subsequently, the U.S. residents can send money for free to family members, friends, and business associates in India, Mexico, and 16 other nations in Asia and Europe. The firm will soon add more countries to this list.
Skrill removes fees as remittances fall
The launch could not have come at a more opportune time. A significant number of immigrants in the U.S. are originally from India, Mexico, Spain, France, Italy, the U.K., Pakistan, and other countries within Europe and Asia. As part of the spillover effects of the ongoing coronavirus pandemic, remittances have declined sharply.
In fact, in April of this year, the World Bank predicted that global remittances would reduce by 20 % in 2020. Most of the affected countries are in Central Asia, Europe, East Asia, and the Caribbean. The free Skrill money transfer option in the U.S. will act as an incentive for immigrants to offer financial support to their relatives living abroad.  
US economy is on path to recovery
What's more, the U.S. economy is on the right route to recovery. In May, the US created more than 2.5 million jobs; an aspect that resulted in the reduction of the unemployment rate to 13.3%. By extension, job creation means increase in remittances. As such, the launched Paysafe product will be a suitable option for U.S. citizens.
Skrill does not charge a fee for one to create an account. Besides, the U.S. residents do not incur any fees or FX mark-up when sending funds abroad. To use the free Skrill money transfer service, U.S. customers will need to facilitate transfers from their Skrill account by paying with their debit card, credit card, or bank account (through instant ACH).
Upon completing this easy step, the funds will be transferred directly to the stipulated overseas bank account. what's more, the recipient will not be charged to receive the amount. However,local banks may charge the recipients a withdrawal fee.
Based on recent research, the Covid-19 pandemic has triggered an increase in the demand for electronic payment methods. Indeed, 36% of U.S. residents used at least one of the available online payment alternatives in May.
Final thoughts on Skrill
As such, the free Skrill Money Transfer option availed in this region is expected to further its reach. Subsequently, consumers in the US will be able to send funds to individuals in additional countries abroad.
At MoneyTransfers, we are in the business of helping you save money whenever you send money. We achieve this by letting you compare fees charged by hundreds of money transfer companies.
Crispus Nyaga
Crispus is a financial analyst with over 9 years in the industry. He covers the stock market, forex, equities, and commodities for some of the leading brands. He is also a passionate trader who operates his family account. Crispus lives in Nairobi with his wife and son.