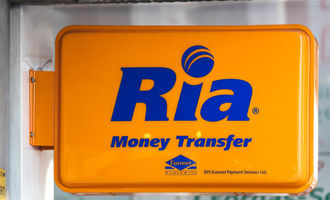 Ria Money Transfer joins Brazil's PIX real-time payment network

Crispus Nyaga
Ria Money Transfer, has partnered with Brazil's Banco Rendimento, to offer instant payments as the company attempts to improve its money transfer service.
Improved service
Ria Money Transfer is a company owned by Euronet, the $8.14 billion publicly-traded company. In a statement, the company said that it will offer real-time instant payments in Brazil by entering the PIX platform. The company has done that by partnering with Banco Rendimento, one of the country's biggest bank.
The Brazilian Central Bank created the PIX platform in 2020. The platform connects banks and enables people to send large volumes of money instantly every day and at any time. In a statement, Juan Bianchi of Euronet's Money Transfer segment said:
"At Ria Money Transfer, we are committed to meeting our customers' demands with a best-in-class value proposition, and our bank deposit service plus its real time payments component does exactly that – providing time and money back to our customers and their families."
A large market
By boosting its service offerings in Brazil, Ria Money Transfer is targeting one of the biggest markets in the world. Brazil has a large population of more than 215 million and a fast-expanding middle class. 
It is also one of the most competitive countries for money transfer companies. Domestically, they are competing with well-funded startups like NuBank and Whatsapp Pay. The company is also facing stiff competition from foreign companies like Wise, WorldRemit, Paysera, and Transfast, among others. It is also facing competition from traditional companies like MoneyGram and Western Union.
Crispus Nyaga
Crispus is a financial analyst with over 9 years in the industry. He covers the stock market, forex, equities, and commodities for some of the leading brands. He is also a passionate trader who operates his family account. Crispus lives in Nairobi with his wife and son.