TransferGo raises $10 million as global growth accelerates

Crispus Nyaga
TransferGo, the fast-growing London-based money transfer company has raised $10 million from venture capital firms. The new funding brings the total amount it has raised to more than $54 million.
TransferGo growth accelerating
TransferGo has emerged as one of the fastest-growing fintech company in the United Kingdom. Launched in 2012 by Daumantas Dvilinskas, the firm has more than 2 million members, who have conducted more than 7 million transactions.
According to Daimantas, a substantial amount of growth has happened during the lockdown period. That is mostly because many people in the UK were at home in the past two months. Also, many high street money transfer companies were not operating.
This provides further evidence of what we wrote a few weeks ago. In the piece, we pointed out that "new age" money transfer companies would see accelerated growth because of the pandemic. That is because these companies have literally changed how people send money. For example, TransferGo enables cash recipients to receive it within 30 minutes.
As part of its growth, TransferGo has added new markets, including Japan, Saudi Arabia, and Ghana. This means that users can now send money to 32 countries.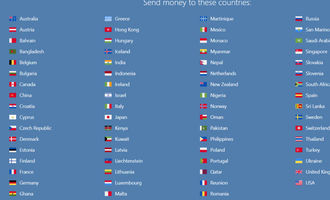 UK becoming a key centre for money transfer companies
The new deal solidifies London as a leading hub for money transfer companies. For example, money transfer companies like Transferwise, WorldRemit, CurrencyCloud, Paid, and Divido are among the fastest-growing fintech companies in the UK.
According to Crunchbase, Transferwise has raised more than $772 million at a valuation of more than $3.5 billion. At the same time, WorldRemit has raised more than $407 million and is now valued at almost $1 billion. Moreso, the popular online-only banks like Monzo and Revolut have introduced services that help their users send money.
The funding will help TransferGo reach new markets and accelerate the growth of its new initiatives. For example, it has launched a "Remittances as a service" product. It provides the API for this service to other finance companies to help them send money internationally faster.
Are you thinking of sending money abroad? We can help you get the best rate. At MoneyTransfers, we achieve this by comparing the fees charged by hundreds of companies.
Crispus Nyaga
Crispus is a financial analyst with over 9 years in the industry. He covers the stock market, forex, equities, and commodities for some of the leading brands. He is also a passionate trader who operates his family account. Crispus lives in Nairobi with his wife and son.