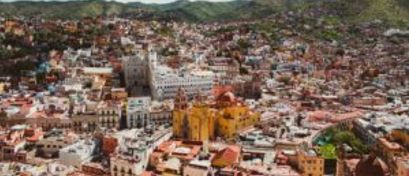 Remittances to Mexico rose by 18% in May defying broad predictions

Crispus Nyaga
In May this year, Mexico's remittances were at the second highest level since 1995. The data contravenes analysts' predictions that remittances to this South American nation, and other countries across the world, will decline significantly due to the ongoing coronavirus pandemic.
Remittances in Mexico Reach its Peak in Decades
The figures released by the Mexican central bank on 1st July indicate that the remittances recorded by Mexico in May are the second highest since 1995. The funds sent back home by Mexicans residing abroad was $3.4 billion as of May this year. The figure represents an increase of close to 3% from last year.
Between January and May of this year, the remittances in Mexico soared by over 10% compared to the same period in 2019. The nation's central bank has indicated that the average amount transferred to recipients in Mexico was $319 in May. This figure is in comparison to the average $322 transacted in 2019. At the same time, the country's Peso weakened following its depreciation by 17% in the current year. As such, the US dollars sent to families in Mexico is of a higher value than before.
Remittance Figures Defy Analysts' Forecasts
The released numbers come at a time when the ongoing COVID-19 pandemic has led to a dramatic increase in unemployment rates. In fact, analysts had predicted that remittances will decrease significantly in the current period and the near future. Economists have forecasted that the year-on-year numbers would decline to $3 billion. Additionally, the World Bank predicted that remittances would reduce by over 20% this year.
The main aspect behind the experts' forecast is the fact that a significant portion of Mexican emigrants live in the United States. In fact, as of 2017, there were 11.6 million Mexican immigrants in the US. This number constitutes 25% of all immigrants in the country.
Notably, the United States is one of the countries that are worst hit by the COVID-19 pandemic. The spillover effect of this virus is evident in the country's economy. For instance, in April, the nation's unemployment rate reached its all-time high of 14.70%.
With Mexican immigrants forming a significant portion of the US labor force, most of them were bound to lose their jobs. As such, the high remittance figures have come a shock to analysts.
Jonathan Heath, who sits on the board of the Mexican central bank went on Twitter and stated, "Great sacrifice by our countrymen working in the United States, who faced with a historical unemployment rate, still made sure to send their monthly remittance to their relatives in this country. My respects".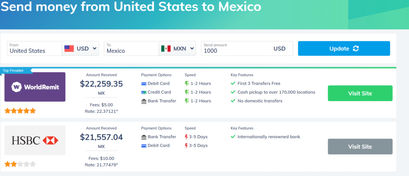 Crispus Nyaga
Crispus is a financial analyst with over 9 years in the industry. He covers the stock market, forex, equities, and commodities for some of the leading brands. He is also a passionate trader who operates his family account. Crispus lives in Nairobi with his wife and son.