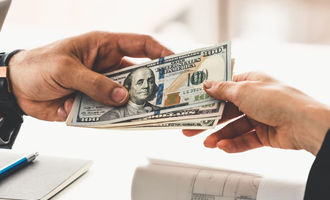 TransferWise valuation just hit $5 billion - here are other European fintech firms to watch

Crispus Nyaga
TransferWise is set to hit a $5 billion valuation after the company raises more than $300 million through a secondary share sale.
TransferWise valuation hits $5 billion
This week, TranferWise is set to close in on a secondary share sale valued at $300 million. Subsequently, the startup's valuation soared by $1.5 billion in just over a year. In its previous secondary share sale, it raised $292 million. This will make it the fourth biggest fintech company in Europe after Adyen, Nexi, and Klarna.
TransferWise has expanded to serve about 8 million clients globally, in addition to employing over 2000 workers. Indeed, it has positioned itself as a cost-effective alternative to the higher bank transfer fees.
The news about the secondary offering in the same week that it acquired an investment license from UK regulators. With the license, the company is expanding the features of its borderless account. For example, account holders – who have about $2 billion deposited – will be able to earn interest. Very few money transfer companies offer such a service.
The new fund raising comes at a time when the funds transfer industry is seeing increased business activity. For one, its success during the pandemic has drawn a lot of interest from investors.
WorldRemit
WorldRemit is an online money transfer service that allows its clients to send funds to recipients in hundreds of countries. The available options for money transfers are mobile money, cash pickup, bank transfers, door-to-door deliveries, topping-up mobile airtime, and deposits to the WorldRemit Wallet. It has grown to over 4 million customers and operates in 150 countries.
The company has raised a total of $407.7 million with the last funding being in June 2019. In this round, the firm garnered $175 million. The funding increased its valuation to over $900 million.  
TransferGo
TransferGo is a digital remittance service provider that has been in operation since 2012. It has since expanded its network to include over 30 bank partners. Its account-to-account model allows for commercial and personal bank transfers at a reduced cost. Currently, it operates in 47 countries and serves 22 currencies.
A few weeks ago, we reported that the firm had raised $10 million from venture capitalists. That brought the total amount of its funding to more than $64 million. It serves over 2 million clients worldwide.
PagoFx
PagoFx is one of the newest money transfer company in the world. It was launched in April this year with the goal of helping people send money at lowest costs. Its parent company is Santander, one of the biggest banks in the world with a valuaton of more than $41 billion. We cannot ignore PagoFx because of the geographical reach of its parent company and the millions of clients it has.
Are you in the process of sending money abroad? At MoneyTransfers, we can help you save money by letting you compare the fees charged by hundreds of companies.
Crispus Nyaga
Crispus is a financial analyst with over 9 years in the industry. He covers the stock market, forex, equities, and commodities for some of the leading brands. He is also a passionate trader who operates his family account. Crispus lives in Nairobi with his wife and son.