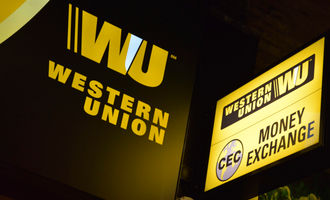 Western Union partners with TrueMoney to boost remittances to Philippines

Crispus Nyaga
Western Union, the giant money transfer company, valued at more than $9 billion, has struck a deal with TrueMoney, a Philippines payment company. TrueMoney, which operates under the Ascend Money brand, has more than 70,000 locations globally.
Philippines is a strategic country for money transfer companies
The new partnership between Western Union and TrueMoney makes sense. For one, a substantial number of Filipinos live and work abroad. A study conducted in 2013 showed that more than 10.2 million of Filipinos lived in the diaspora. That constituted about 11% of the entire population.
As a result, these people send billions of dollars in the country every year. According to the World Bank, Filipinos in the diaspora sent more than $34 billion to their family and friends in 2018. The country was third after China and Mexico, which received $67 billion and $36 billion respectively. The remittances were about 10% of the country's GDP.
Therefore, Western Union is trying to expand its market share in the country at a time when the competition is rising. Indeed, more Filipinos in the diaspora are using relatively new payment companies like WorldRemit, OFX, and TransferWise. In a report released in 2017, WorldRemit cited the Philippines as its biggest market with more than 4.5 million transactions.
In a statement, Jeffrey Navaro, Western Union's head of network said:
"We are continuously adapting our operations and business to offer customers the best service and experience … the launch of our service with TrueMoney enables customers to now access money transfer services at more locations across the country."
In a similar statement, Eugene Go, the CEO of TrueMoney, said:
"With the speed at which things are changing around us, we are dedicated to [serving] our customers [and] facilitating reliable and convenient money transfers for them. Money movement is essential – often, livelihoods and financial survival are directly linked to it." 
Remittances to the Philippines set to rise
Like all countries, the coronavirus pandemic has had negative impacts on the Philippines economy. According to government statistics, the amount of money sent home has dropped dramatically in recent months. In a report released in April, the World Bank estimated that total remittances would drop by 13% this year.
However, there are signs that this slowdown could change as world economies recover. Recent data showed that the American economy created more than 4.8 million jobs in June. It created more than 2.5 million jobs in May. The same trend is happening in Asian and European countries.
In recent months, Western Union has been forming partnerships with companies from around the world. It is also reportedly seeking to combine with MoneyGram, its closest competitor valued at more than $400 million. Similarly, the firm has boosted its technology platform. In January, it launched a real-time payments and transfers tool that allows customers to send money to more than 75 countries.
Are you in the process of sending money to another country? At MoneyTransfers, we can help you save money by showing you the transaction costs charged by hundreds of companies.
Crispus Nyaga
Crispus is a financial analyst with over 9 years in the industry. He covers the stock market, forex, equities, and commodities for some of the leading brands. He is also a passionate trader who operates his family account. Crispus lives in Nairobi with his wife and son.