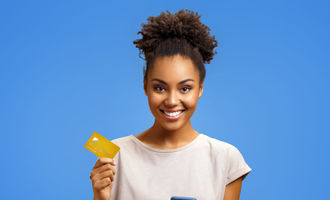 TransferWise confirms its $5 billion valuation – becoming 3rd biggest European startup

Crispus Nyaga
TransferWise value spikes
For starters, TransferWise is a London-headquartered money transfer company that makes it faster and cheaper for people to send money internationally. The firm targets companies that have foreign workers as well as people in the diaspora.
The company also offers a Borderless account, which allows people to have an online "bank account" in different currencies. It has also received an investment license, which means that it will start offering investment products in the near term.
In its website, it says that it serves 8 million customers internationally and processes more than £4 billion every month. It makes money by taking a small commission per transaction.
TransferWise has raised more than $772 million from private investors. It achieved the $5 billion valuation by offering a secondary share sale, where existing investors and employees are permitted to sell their shares to other new investors.
As a result, the company has not added any funds to its balance sheet. D1 Capital and Vulcan Capital are the new investors in the company. In a statement to TechCrunch, Kristo Kaarmann, the CEO said:
"We've been funded exclusively by our customers for the last few years and we didn't need to raise external funding for the company."
Unlike most start-ups, TransferWise has been profitable since 2017.
Other Europe-based fintech companies have also raised their valuation recently. For example, in August last year, Klarna disclosed that its value had spiked to $5.5 billion. Revolut, the online-only bank has been valued at more than $5.5 billion.
Other money transfer companies to watch
The new TransferWise valuation puts pressure on other money transfer start-ups in Europe. WorldRemit comes to mind. Started in 2010, the company has raised more than $407 million at a $900 million valuation. The company has been growing fast and is also one of the biggest fintech start-ups in Europe. PagoFx, the money transfer company started by Banco Santander is another one to watch.
At the same time, the latest funding round by TransferWise brings questions of an Initial Public Offering (IPO). So far, the company has said that an IPO is not necessary. In a statement, the CEO said:
"For us, it's a decision that really depends on what the benefit is? Is it a useful time for the company, and that time hasn't come yet,"
Are you in the process of sending money to another country? At MoneyTransfers, we can help you save money by showing you the transaction costs charged by hundreds of companies.
Crispus Nyaga
Crispus is a financial analyst with over 9 years in the industry. He covers the stock market, forex, equities, and commodities for some of the leading brands. He is also a passionate trader who operates his family account. Crispus lives in Nairobi with his wife and son.