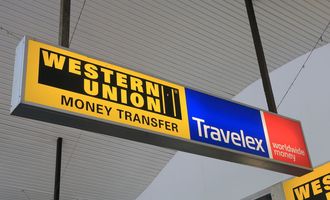 Western Union revenue jumps thanks to digital transactions

Crispus Nyaga
Western Union, the global money transfer company, released its third quarter earnings yesterday. The company's revenue and earnings beat the median estimates by Wall Street analysts. This provided further evidence that people are sending money more than ever during this pandemic.
Western Union earnings
Western Union made more than $1.1 billion in the second quarter, a 17 per cent increase compared to the same quarter in 2019. That was a surprising increase considering that most people were staying indoors in the first part of the quarter.
Like MoneyGram, this growth in revenue was driven by digital transactions, which rose by 48% in the quarter. These transactions increased by 77% in April, 99% in May, and 112% in June. In total, they earned the company more than $219 million in the quarter. The number of new monthly average users climbed from 15% in the first quarter to 45% in the second quarter.
In total, the company earned a net profit of more than $161 million, which was sharply lower than the $614 million it made in the same quarter in 2019. Its net income for the first half of the year declined from $787 million to $338 million. At the same time, its cash and equivalents declined from more than $1.4 billion in December last year to more than $1.18 billion.
Digital transactions leading the way
A clear theme emerging in the ongoing earnings season is that the coronavirus pandemic is having a major impact on digital transactions. For example, MoneyGram's digital revenue rose by 106 per cent year on year. Similarly, the number of transactions in PayPal increased at the fastest pace in the second quarter.
And, Square announced that the number of active users of its Cash App business grew to 30 million from the previous 26 million. In total, Cash App revenue rose to $1.2 billion as Bitcoin revenue rose by 600% to $875 billion.
Meanwhile, in the private market, investors have piled their money into fast-growing money transfer companies. For example, TransferWise has grown from a small money transfer company to a $5 billion juggernaut. Other companies like TransferGo, Remitly, and Remessa Online have also raised millions of dollars during the pandemic.
The results by Western Union and other companies come a few months after the World Bank warned that remittances would fall by 20%.
Are you in the process of sending money to another country? At MoneyTransfers, we can help you save money by showing you the transaction costs charged by hundreds of companies.
Crispus Nyaga
Crispus is a financial analyst with over 9 years in the industry. He covers the stock market, forex, equities, and commodities for some of the leading brands. He is also a passionate trader who operates his family account. Crispus lives in Nairobi with his wife and son.