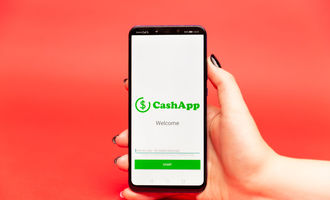 Square's Cash App tests new lending feature to accelerate its growth

Crispus Nyaga
Cash App, the popular money transfer company owned by Square, is getting into the lending business. The company is testing a feature that will enable its clients to borrow money and pay it back within a few weeks.
New growth avenue
For starters, Cash App is a popular money transfer in the United States. Square launched the company a few years ago to help it diversify its revenue. It also wanted to take market share from PayPal, whose Venmo was once the fastest-growing money transfer companies in the US.
Since its founding, Cash App has become a vital part of Square's business. In the most recent quarter, the business made more than $1.2 billion in revenue, a 64% growth. Most of this revenue was from Bitcoin transactions. It has more than 30 million customers.
According to TechCrunch, the company is currently testing the lending business with about 1,000 users. If it proves successful, the firm will roll-out the service to its millions of customers, who are mostly in the United States.
These customers will be able to borrow between $20 and $200 and pay it back within four weeks. The loans will have a flat fee of 5%, meaning that the APR will be about 60%. At the same time, the company will give its customers a one-week grace period to pay. In a statement, the firm said:
"We are always testing new features in Cash App, and recently began testing the ability to borrow money with about 1,000 Cash App customers."
Square won't be the first company to offer lending
Square's Cash App is not the first money transfer company to offer lending services. PayPal, Square's biggest competitor, has a lending program tailored for small businesses. In Kenya, M-Pesa, which started as a money transfer company, has launched several lending programs in partnerships with local banks. Today, these lending services are among the fastest-growing in the country.
Meanwhile, other money transfer companies are diversifying their revenue. Last month, TransferWise, a company that makes foreign transfers faster, acquired a lending license.
Cash App's entry into lending comes at an opportune time. With most people out of work, having access to cash is of great importance.
Are you in the process of sending euros to or from Europe? At MoneyTransfers, we can help you save money by showing you the transaction costs charged by hundreds of companies.
Crispus Nyaga
Crispus is a financial analyst with over 9 years in the industry. He covers the stock market, forex, equities, and commodities for some of the leading brands. He is also a passionate trader who operates his family account. Crispus lives in Nairobi with his wife and son.