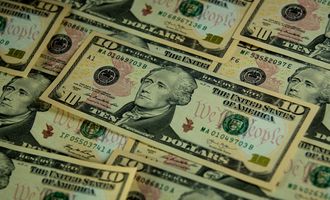 US dollar drops to a two-year low as stimulus talks fail

Crispus Nyaga
The US dollar index dropped by more than 0.50% as the siege of the greenback continued. The index, which measures the greenback's performance against a basket of currencies, dropped to a low of $92.35. That is the lowest it has been since April 2018. Also, the index has dropped in the past nine consecutive weeks.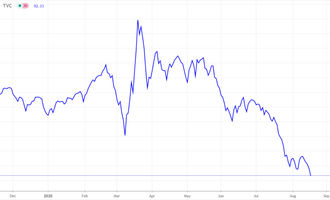 US dollar falls against peers
The US dollar has been in a downward trend against its peer currencies in the past few weeks. Today alone, the currency has fallen by 1% against sterling, 0.50% against the euro and the Japanese yen. It has also fallen by 0.45% against the Swedish krona and by about 0.25% against the Canadian dollar. The chart below shows how the greenback has performed against these currencies in the past month.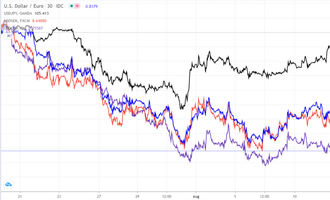 Analysts cite several reasons for the ongoing US dollar weakness. First, the number of coronavirus cases in the US has been rising. States confirmed more than 35,000 new cases yesterday. This brought the total number of cases to more than 1.7 million while deaths have crossed 170,000. Sadly, experts believe that more people in the US will get infected. As this happens, they expect that the economic recovery that started in May to slow down.
As the US economy lags behind, other countries are seeing impressive growth. For example, the Chinese economy expanded by more than 3% in the second quarter while the US had its biggest contraction on record.
Gridlock in Washington
Second, the US dollar has weakened because of the gridlock in Washington about more stimulus. In the past few months, Democrats and Republicans in congress have failed to agree on an appropriate spending package. On the other hand, Democrats have proposed a $3 trillion package that extends the existing $600 unemployment payments and more money for states.
Republicans have proposed a $1 trillion package that cuts the unemployment payment to about $200 per week. Without stimulus, analysts say that the ongoing recovery of the US economy is at risk.
Finally, the US dollar has weakened partly because of the actions by the Federal Reserve. To support the economy, the Fed has lowered interest rates and printed trillions of dollars through its open-ended quantitative easing program. Indeed, the bank has printed more than $3 trillion in the past three months.
Are you in the process of sending money to another country? At MoneyTransfers, we can help you save money by showing you the transaction costs charged by hundreds of companies.
Crispus Nyaga
Crispus is a financial analyst with over 9 years in the industry. He covers the stock market, forex, equities, and commodities for some of the leading brands. He is also a passionate trader who operates his family account. Crispus lives in Nairobi with his wife and son.