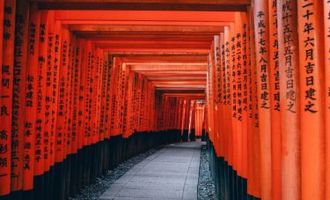 Japan banks mulls cut in interbank money transfer fees

Crispus Nyaga
The Japanese government, through the Fair Trade Commission (FTC), has asked the country's banks to slash their expensive electronic money transfer fees. The commission said that the country still has some of the highest money transfer fees in the developed world.
Japan money transfer fees high
The FTC started a review of the charges Japan's banks charge users in April this year after customer complaints. The goal of the review was to find out why the country's banks had not changed the interbank money transfer fees for more than 40 years.
Like in most countries, Japan's banks use a unified system to conduct interbank transfers. In Japan, the system used by most banks is known as the Zengin Data Telecommunications System. It processes more than 10 trillion yen every day.
The system is known for its security and efficiency. However, users have complained about the high fees it charges for years. For example, the system charges about 117 yen for transactions under 30,000 yen. It charges 162 yen for transactions over 30,000 yen. In its proposal, the FTC said that the actual costs of sending these funds was significantly lower than that.
Still, cutting these costs will take longer. The banking lobby will hold talks with the banking regulator and the FSA with the goal of coming up with a resolution by December.
Japan's bank under pressure
Most banks in Japan, especially the smaller and regional ones, will protest any fees charges. That is because most of these banks are under pressure as the country goes through its worst recession in decades. Indeed, according to Fitch, Japanese banks are facing a higher credit cost than their European and American counterparts.
Also, Japan is in its fourth year of negative interest rates. This has also led to losses and under-performance among many banks in the country.
In the meantime, big Japanese banking groups are building their own interbank settlement system. In an earlier statement, MUFG Bank, Sumitomo, and Mitsui said that they were building a system outside of the Zengin system. The goal of the system is to lower costs and also to integrate smartphone-based settlement apps.
Are you in the process of sending money to another country? At MoneyTransfers, we can help you save money by showing you the transaction costs charged by hundreds of companies.
Crispus Nyaga
Crispus is a financial analyst with over 9 years in the industry. He covers the stock market, forex, equities, and commodities for some of the leading brands. He is also a passionate trader who operates his family account. Crispus lives in Nairobi with his wife and son.