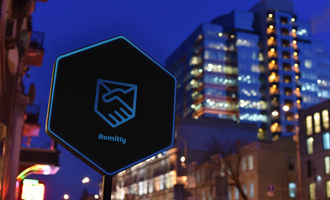 Remitly mobile wallet network doubles during the COVID-19 pandemic

Crispus Nyaga
Remitly, a relatively new payment startup, announced tremendous growth of its mobile wallet services amid the COVID-19 pandemic.
Remitly mobile wallet expands
In an announcement yesterday, the company said that it had almost doubled the number of its mobile wallets to more than 300 million. That was higher than the 160 million wallets that it had early this year. The company achieved this by creating partnerships with companies like Safaricom, MTN Mobile, Airtel Money, and Ovo.
For starters, Remitly is a relatively new startup that was started in 2011. The company helps migrants to countries like the United States and Canada send money to their family and friends back home. It claims to be cheaper than incumbent companies like Western Union and MoneyGram. To achieve this, it has partnered with many telecommunication companies and banks. It also has more than 200,000 pickup locations. In a statement, Matt Oppenheimer, Remitly's CEO said:
"The expansion of our mobile wallet offerings over the last several months is a direct reflection of our ongoing commitment to provide our customers with a wide range of innovative, convenient and secure payment options in all the countries we serve."
Over the years, Remitly has had a lot of growth, which has seen it attract many venture capital firms. According to Crunchbase, the firm has raised more than $505 million and is valued at more than $1 billion. We wrote about the company's latest funding round a few weeks ago.
Payment startups are thriving
The coronavirus pandemic has had major implications to most people. For one, the unemployment rate has risen to more than 10% in the United States and more than 7% in Europe. And, according to media reports, migrants are the most affected in layoffs.
However, the volume of remittances in several important countries like Brazil, Philippines, and Mexico has been rising. At the same time, more people have adapted new-age money transfer companies like WorldRemit, Remitly, TransferGo, Paysend, and PayPal. The volume of transactions done using these platforms has more than doubled during the pandemic.
As a result, these companies have attracted many investors, which has led to a sharp rise in their valuation. For example, WorldRemit's value has grown to more than $1.5 billion while TransferWise is valued at more than $5 billion.
Are you in the process of sending money to another country? At MoneyTransfers, we can help you save money by showing you the transaction costs charged by hundreds of companies.
Crispus Nyaga
Crispus is a financial analyst with over 9 years in the industry. He covers the stock market, forex, equities, and commodities for some of the leading brands. He is also a passionate trader who operates his family account. Crispus lives in Nairobi with his wife and son.