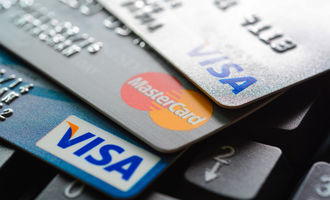 Visa expands its Tap to Phone payment service internationally

Crispus Nyaga
Visa has launched its Tap to Phone contactless payment option. The technology allows Android phone owners to use their gadgets to accept NFC payments.
Visa's Tap to Phone contactless payments option is now global
Over the past year, Visa has been conducting trials of its Tap to Phone contactless payment model. Now, the setup is operational in over 15 countries globally. The option is available in different markets within Africa, Latin America, Asia Pacific, the Middle East, and Europe. Besides, the UAE, Italy, the UK, Brazil, and the US are expected to start enjoying the service at the onset of 2021.
To benefit from the service, businesses need to download the Visa Tap to Phone app on their Android mobile phone or tablet. Upon registering and indicating your bank, you will be able to accept contactless payments within minutes.
For enhanced security, each transaction has a dynamic cryptogram that is non-reusable. This technology is an advancement of the EMV chip model. The software-based product does not require any additional hardware. The firm has further commenced Ready for Tap to Phone, a program that will enable its partner companies to get the Visa Ready certification. 
While speaking about the launched contactless Tap to Phone product, the global leader of the firm's buyer and seller solutions stated, "Visa Tap to Phone could be one of the most profound ways to reinvent the physical shopping experience."
Visa's holistic system for its global reach
Visa has been aggressive at expanding its reach in the digital payments and money transfer space. As the adoption of digital transactions heightens throughout the world, Visa Direct has gained immense popularity among individuals and businesses. Visa customers are now able to send money or complete peer-to-peer payments instantly. In the last quarter, the company noted that the revenue of this product has increased by over 80%.
The Tap to Phone contactless payment model seems to be a follow-up of Visa Direct. In an attempt to tap on the opportunities in different fronts of digital transactions, Visa has launched a product that simplifies its clients' shopping experience.
Visa has also included partnerships in its business strategy. For instance, in September 2020, the firm partnered with PayPal to facilitate instant money transfers worldwide. At the beginning of October 2020, it partnered with Ghana's ZeePay to ease the transfer of remittances to this African country.  
Are you in the process of sending money to another country? At MoneyTransfers, we can help you save money by showing you the transaction costs charged by hundreds of companies.
Crispus Nyaga
Crispus is a financial analyst with over 9 years in the industry. He covers the stock market, forex, equities, and commodities for some of the leading brands. He is also a passionate trader who operates his family account. Crispus lives in Nairobi with his wife and son.