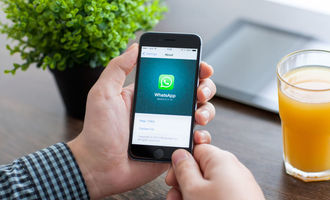 WhatsApp launches payment services in India in challenge to Paytm

Crispus Nyaga
WhatsApp is launching its payment service in India after dealing with regulators and testing the service for years.
WhatsApp to roll out its payments service in India
At the beginning of 2018, WhatsApp commenced tests of its digital payment product in India. It had a sample of 1 million users residing in different parts of the country. However, soon after the inception of this project, the firm went into a prolonged legal battle.
Several institutions in India expressed their concerns about the company's access and use of its clients' payments data. Besides, there were concerns that WhatsApp extreme power and leverage over its competitors in the digital payments sector.  
The National Payments Corporation of India (NPCI) has approved WhatsApp's proposal to roll out UPI payments in the nation. UPI is a widely used digital payments infrastructure in India. Its popularity was heightened in 2016 when New Delhi moved to invalidate the circulation of paper money by over 85%. The rise of UPI has led to the suppression of Paytm, SoftBank, and other companies that were focused on building mobile wallets in the area.     
The Facebook-owned WhatsApp will roll out payments in 10 of the Min languages spoken in India. As part of NPCI's regulations, WhatsApp will start by availing the service to 20 million users. Besides, it has to collaborate with several major banks in the country. The firm has decided to work with HDFC Bank, the State Bank of India, Axis Bank, Jio Payments Bank, and ICICI Bank.
Global firms' attraction to India's digital payments market
A recent report indicated that the current 160 million mobile payment customers in India are likely to increase fivefold to about 800 million in 2025. Analysts expect that digital payments will reach Rs 7 trillion in the next five years.
Several large firms are keen on getting a share of the growing digital payments market in India. At the moment, Walmart and Google are the dominant entities in the country's mobile payments market. The two companies own a UPI market share of about 80%.
Samsung has also immersed itself in this sector. In 2017, it introduced its mobile payments service, Samsung Pay, in the country.   
Are you in the process of sending money to another country? At MoneyTransfers, we can help you save money by showing you the transaction costs charged by hundreds of companies.
Crispus Nyaga
Crispus is a financial analyst with over 9 years in the industry. He covers the stock market, forex, equities, and commodities for some of the leading brands. He is also a passionate trader who operates his family account. Crispus lives in Nairobi with his wife and son.