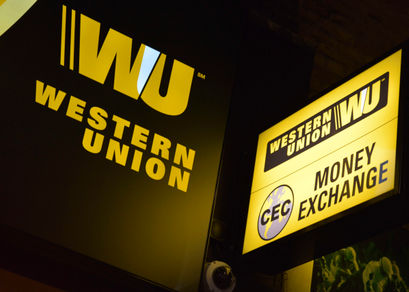 Western Union extends real-time money transfer to 100 countries

Crispus Nyaga
Western Union has announced that it has extended real-time money transfer services to 100 countries. The company first unveiled the plans to offer the service in 2019.
Western Union extends real-time pay-outs to 100 countries
In an announcement made on Monday, Western Union indicated that it has extended real-time digital pay-out services to 100 countries. Subsequently, the capabilities have reached several billion bank accounts across the globe. During the 2019 Investor Day, the firm had highlighted its goal of enabling real-time money transfers into mobile wallets, debit cards, and bank accounts in 100 countries in 2020.
Notably, real-time pay-out capabilities are a major component of Western Union's digital growth strategy. Digital partnerships and its online platform (WU.com) are the key structures that enabled the firm to realize its goal.
While speaking about the expansion, Jean Claude Farah, the firm's Global Network leader said, "Our strategy is purpose-built for where the world is headed, and with execution with global scale, we are powering the world's cross-border payment momentum with a globally diverse network to serve payment solutions, anytime and anywhere."
Western Union acquires a stake in Saudi Telecom Co.
The news on the expansion of Western Union's digital pay-out capabilities has come a few days after the firm acquired a stake in Saudi Telecom Co. (STC). Western Union received a 15% stake in the company for $200 million. According to a statement released on Saturday by STC's management, the obtained funds will aid in the execution of company's long-term expansion strategy.  
STC is the largest telecommunication operator in Saudi Arabia. Its subsidiary, STC Pay, is the first fintech company to be licensed by the Saudi central bank. STC Pay serves over 4.5 million clients. As part of its efforts to digitize the economy, the Saudi government is reducing the reliance on cash by promoting digital payments.
Western Union aims to be global leader in real-time money transfers
In its Q3'20, Western Union's revenue was better than what analysts had forecasted. WU.com and digital partnerships were largely responsible for the performance. The revenue from the two platforms rose by a record 45%. The two entities yielded 21% of the consumer-to-consumer revenue; a figure that was higher than before the coronavirus pandemic.  
Are you in the process of sending money to another country? At MoneyTransfers, we can help you save money by showing you the transaction costs charged by hundreds of companies.
Crispus Nyaga
Crispus is a financial analyst with over 9 years in the industry. He covers the stock market, forex, equities, and commodities for some of the leading brands. He is also a passionate trader who operates his family account. Crispus lives in Nairobi with his wife and son.