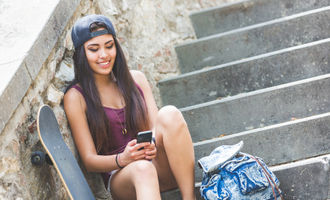 Philippine peso soars to 2016 highs as remittances soar defying projections

Crispus Nyaga
The Philippine peso climbed to the highest level since 2016 boosted by the rising remittances to the country. The currency has risen by more than 8% from the year-to-date low of 52.12.
Remittances to the Philippine rise
The amount of money flowing to Philippine is rising, defying earlier dim projections by the World Bank and the country's central bank. 
Remittances are an important part of the Philippine's economy since they are the biggest source of foreign currency. In 2019, the amount sent to the country rose to more than $33.5 billion, 3.5% higher than the previous year. That makes it the fourth-largest receiver of remittances in the world.
This year, the amount of money sent to the Philippines has defied odds. For example, in September, the amount rose by 9.3% after dropping slightly in August. In July, the country received more than $3 billion. 
These numbers are relatively better than what the World Bank had predicted in April as the impacts of the Covid-19 pandemic continued. The organisation had predicted that the flows would fall by 13% this year. In reality, they will drop by about 5%, according to the country's central bank.
The earlier estimates were primarily due to the job losses that happened abroad as the Covid-19 pandemic became real. As countries shut down their economies, the number of Filipinos working abroad soared.
Philippine peso soars
The Philippine peso has soared in recent weeks as the remittances industry gets into high gear. Indeed, December is usually the high season for inflows to the country. That's because many Filipinos living abroad usually send Christmas gifts back home. 
Further, analysts say that the high unemployment rate and the recent typhoons will lead to more inflows. Those at Rabobank said:
"With increased unemployment as a result of the pandemic and the impact of the typhoons, we expect extra remittances in order to support families at home."
The overall weaker US dollar is another reason why the Philippine peso has strengthened this year. The dollar index has dropped by more than 11% from its March highs. You can read our view of the reasons why the dollar has weakened here. 
Crispus Nyaga
Crispus is a financial analyst with over 9 years in the industry. He covers the stock market, forex, equities, and commodities for some of the leading brands. He is also a passionate trader who operates his family account. Crispus lives in Nairobi with his wife and son.