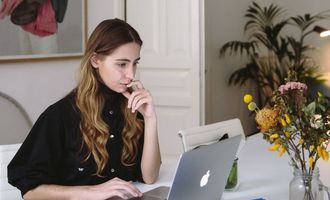 UK fintech startups Curve and Checkout raise millions in new funding

Crispus Nyaga
UK fintech companies have started the year well as investors bet that the country will remain a financial hub even after Brexit. Earlier today, Checkout.com and Curve raised millions from venture capital firms.
Checkout.com reaches $15 billion valuation
Checkout.com, a company that started in 2012 announced that it raised $450 million from a group of investors. They include Tiger Global Management and Greenoaks Capital. The new fundraising values the company at about $15 billion, making it one of the most valuable startups in the UK.
Checkout offers a suite of products to companies that help them simplify their businesses. Some of these services include accepting cash online, detecting fraud, and reporting data.
This is not the only fundraising by the company. In 2019, it raised $230 million from investors; then the largest funding round in the country. It then scooped an additional $150 billion at a $5.5 billion valuation last year. 
Curve raised $95 million
In another statement, Curve said it had raised $95 million from a group of investors like IDC Ventures and Vulcan Capital. The latter is the company started by the late Paul Allen, the co-founder of Microsoft. 
Started in 2015, the company provides a card and a mobile application that help people manage their finances and even send money. It now has more than 2 million customers in Europe. It intends to use the current funding to expand its business in the United States. It also has a joint venture with Plaid, a company that is being acquired by Visa.
In recent months, other UK-based companies have raised millions of dollars. For example, Transferwise raised more than $200 million last year at a $5 billion valuation. Also, Transfergo, a money sending company, also raised $10 million from investors. 
Crispus Nyaga
Crispus is a financial analyst with over 9 years in the industry. He covers the stock market, forex, equities, and commodities for some of the leading brands. He is also a passionate trader who operates his family account. Crispus lives in Nairobi with his wife and son.