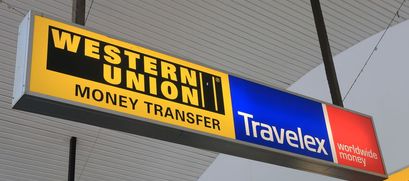 Walmart teams with Western Union to expand financial services

Crispus Nyaga
Walmart and Western Union (WU) have partnered to simplify the process of sending and receiving money in the United States (US).
Walmart and Western Union deal
Western Union is one of the biggest money transfer companies in the United States with a market cap of more than $9.2 billion. The company partners with retailers, banks, and other money transfer agents to facilitate such transactions. It also has a fast-growing digital service. 
In an announcement yesterday, the company said that it would partner with Walmart to reach more people. It will achieve that by having its services offered by Walmart, the biggest retailer in the United States. Walmart has more than 4,700 stores in the US, with most of them being close to households. This rollout will begin this year. In a statement, Wilbert Noronha of Walmart said:
"To millions, it's also a place they trust for their financial needs as well. We're thrilled to soon begin offering Western Union money transfer services at Walmart locations nationwide and, together, continue connecting family and friends worldwide through Western Union's global money movement platform."
Pivotal moment for Walmart and Western Union
The new deal comes at a pivotal moment for both Walmart and Western Union. Walmart is facing intense competition from e-commerce companies like Amazon. To deal with this disruption, the company has continued to increase the number of solutions it offers. For example, it has launched health and financial solutions in a bid to draw more customers. It already offers money transfer services through MoneyGram and Walmart2Walmart.
Similarly, WU is facing intense competition from relatively new and well-funded startups. Some of the fiercest competitors are firms like Transferwise, TransferGo, and PagoFx, among others. These companies don't have branches. Instead, they leverage technology to reach millions of people. Therefore, Western Union hopes that the deal with Walmart will help it grow its business.
Crispus Nyaga
Crispus is a financial analyst with over 9 years in the industry. He covers the stock market, forex, equities, and commodities for some of the leading brands. He is also a passionate trader who operates his family account. Crispus lives in Nairobi with his wife and son.