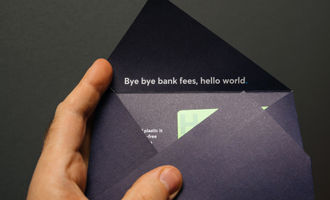 TransferWise partners with Visa for global card collaboration

Crispus Nyaga
TransferWise has announced a new collaboration with Visa that will see it expand its card business to more countries.
Visa and TransferWise deal
In an announcement, TransferWise said that it will use Visa's extensive infrastructure to grow its card business. The partnership will be a win-win for the two companies. TransferWise will avoid expensive local investments. On the other hand, Visa will benefit from the commission it charges customers during purchases. TransferWise will become the first major customer of Visa's Cloud Connect platform.
For starters, TransferWise is a leading money transfer company headquartered in London. As part of its expansion program, the firm debuted its Borderless account that allows people to open a multicurrency account.
While Borderless has been growing, the main challenge has been about cards. That is because it offers the debit cards in a limited number of countries. Therefore, the new deal will help it reach more customers in Asia, Europe, Middle East, and the United States. In a statement, the firm's CEO said:
"We've been working to remove borders in the world's financial networks. Cards should work the same across borders too. In Visa we found a partner who shares our ambitions to make money work seamlessly no matter where you are."
TransferWise gearing for its IPO
The announcement came as the company is preparing its giant Initial Public Offering (IPO) in London. It has already selected Morgan Stanley and Goldman Sachs to be the underwriters. Some analysts believe that TransferWise could receive a bid from a bigger company before the IPO. Others expect it to reach a deal with a Special Purpose Acquisition Company (SPAC).
While the company has received a $5 billion valuation in the public market, there is a possibility that its value will jump after the IPO. This is because, in the past few years, fintech companies like TransferWise have been in high demand from investors.
Crispus Nyaga
Crispus is a financial analyst with over 9 years in the industry. He covers the stock market, forex, equities, and commodities for some of the leading brands. He is also a passionate trader who operates his family account. Crispus lives in Nairobi with his wife and son.