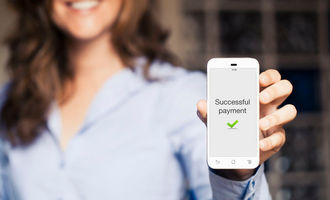 Oxford Economics: Global remittances to rebound in 2021

Crispus Nyaga
Remittances are set to rebound in 2021 as the global economy recovers from its last years slump, a new report said.
Economic growth to accompany remittances rebound
In 2020, remittances surprised many economists who expected them to slide. A report released by the World Bank estimated that money sent across countries by families and friends would fall by about 40%. In reality, cash inflows rose in some countries like Kenya, Mexico, and the Philippines. 
Further, in an update released in October, the World Bank estimated that remittances would fall by about 7.5% in 2021.
Now, as the world economy recovers, experts believe that remittances will continue to grow. In a report by Oxford Economics, the Western Union CEO said:
"Crises make people more determined to provide support to the people they care about. When times get hard in developing economies, remittance-senders become front-line workers of economic security. In the massive task of rebuilding developing nations in a post-pandemic world, millions of these economic first responders will continue to step up."
Stimulus and economic recovery to help
The report cited two primary drivers for remittances in 2021. First, most developed countries are set to provide trillions of dollars worth of stimulus to support the recovery. In the United Kingdom, the government is continuing its furlough program until April. In this program, the government is paying salaries to most workers.
Meanwhile, in the United States, the government has already provided stimulus worth more than $900 billion. This package included about $600 of stimulus checks. And the Joe Biden administration has pledged to offer a stimulus package worth more than $1.9 trillion. If it passes, the package will have an extra $1,400 check. 
Second, the world economy is set to grow in 2021 after contracting in 2020. As more people get employed, they will send money to their families and friends.
Crispus Nyaga
Crispus is a financial analyst with over 9 years in the industry. He covers the stock market, forex, equities, and commodities for some of the leading brands. He is also a passionate trader who operates his family account. Crispus lives in Nairobi with his wife and son.