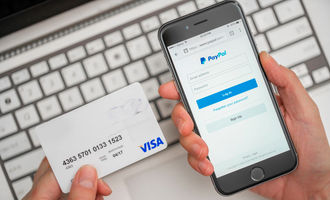 PayPal had an excellent year amid the Covid-19 pandemic

Crispus Nyaga
PayPal had an excellent year amid the pandemic as its revenues, transactions, and number of users recorded a double-digit growth.
PayPal's Q4'20 earnings report
PayPal Holdings Inc's Q4'20 earnings, which were released on 3rd February, indicate the completion of its best financial year yet. John Rainey, the company's CFO further substantiated the progress by stating, "This is the strongest quarterly growth we reported in history and represents 14 points of acceleration from 2019."
The company recorded strong growth in terms of cash flow, operating income, revenue, earnings, volume, and active customers. This has resulted from the increased use of digital payment platforms since the emergence of the coronavirus pandemic.
In terms of its customer base, the platform has expanded in its use for personal remittances and commercial payments. In 2020's last quarter, PayPal increased active customers by 16 million. This includes an additional 1.4 million business people. Over the entire year, the firm's active accounts rose by 24% to 377 million. At the same time, there are now 29 million traders using the digital platform.
PayPal transactions rose in Q4
Additionally, the company's transactions rose by 27% during the quarter to reach 4.4 billion. Subsequently, the period's total payment volumes (TPV) went up by 36% to $277 billion. In the entire financial year, the TPV rose to $936 billion, representing a 31% surge.
Besides, the firm's quarterly revenues rose by 23%. At $6.116 billion, this is the first time that the company has surpassed the $6 billion mark. In the span of one financial year, its revenues have surged by a high of 22% to reach $1.45 billion.
Venmo, which is PayPal's mobile payment service, also recorded significant growth over the recent quarter. Its TPV grew by 60% YoY to $47 billion. Its customer base expanded by 32% during this period.   
PayPal's Q4'20 earnings report comes days ahead of Western Union's. Overall, 2020 was a successful year for digital payment companies. People expansively embraced online shopping and the digital payment option. Besides, those working abroad needed to send funds to their relatives back home during the tough economic times.
Crispus Nyaga
Crispus is a financial analyst with over 9 years in the industry. He covers the stock market, forex, equities, and commodities for some of the leading brands. He is also a passionate trader who operates his family account. Crispus lives in Nairobi with his wife and son.