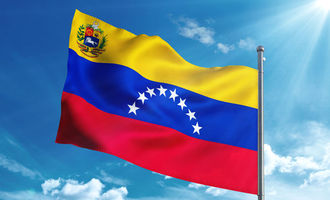 Valiu raises $5.25 million for its blockchain remittances services

Crispus Nyaga
Valiu, a Latin America-focused money transfer startup, has raised $5.25 million in seed capital from venture firms. 
Valiu is disrupting the remittances industry
Remittances to Latin America have been on an upward trajectory, helped by the rising Latino population in the United States. However, for many people living abroad, sending money to a country like Venezuela has become increasingly difficult.
Last year, companies like Western Union and Moneygram, suspended their money transfer services to the country. They attributed this decision to the heavy sanctions imposed by the United States. At the same time, the surging inflation has made the Venezuelan currency almost worthless.
Valiu, a blockchain-focused company is aiming to change this. The company has come up with what it calls Valiu dollars, a synthetic currency that is backed by Bitcoin. 
Users access the service by using its mobile application to convert their local currencies to Valiu dollar. They can then send it to recipients in Venezuela and Colombia, who can then withdraw them at a local bank. Users can also save the funds in their mobile wallets. 
In its website, Valiu says that it has more than 52,000 users who have made more than 413,000 transfers worth more than $8.4 million. 
Valiu raises $5.25 million
In a statement yesterday, Valiu said that it had raised $5.25 million from a group of venture capitalists that include Blockchange Exchange and Pomp Investments.
Previously, the company had raised funds from Y Combinator, Mercy Corps, and IDEO Colab. The firm will use this hoard to improve its services and boost its marketing to reach more people. In a statement, Terry Rossi of Blockchange said:
"One of the most significant, global applications of the blockchain will be to improve financial stability and inclusion. Valiu is doing this by making dollar accounts accessible to anyone in Latin America."
Crispus Nyaga
Crispus is a financial analyst with over 9 years in the industry. He covers the stock market, forex, equities, and commodities for some of the leading brands. He is also a passionate trader who operates his family account. Crispus lives in Nairobi with his wife and son.