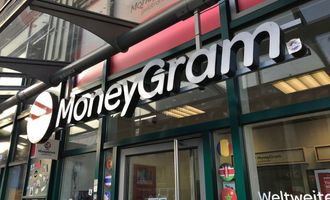 MoneyGram launches 'MoneyGram as a service' to expand its offerings

Crispus Nyaga
MoneyGram, the giant money transfer company, has launched a new service aimed at corporate customers. 
MoneyGram as a Service launch
In a press statement yesterday, MoneyGram revealed that it was launching a new service to cater for the rising needs of its corporate clients. The new service will enable companies to access its large international network through its advanced APIs. 
In a nutshell, companies, especially those with large international customers and vendors, will be able to leverage MoneyGram's suit of products to simplify their transactions. This is a growing industry that will have a compounded annual growth rate (CAGR) of 24% and reach $17 billion.
The company has already tested the service with Emergent Technology, a company that operates G-Coin digital token. The product has helped customers access easy funding and payouts at thousands of points of sale globally. In a statement, the firm's CEO said:
"In response to strong market demand, we've developed this processing model to provide third-party access to our vast network, and we are thrilled to open our platform to G-Coin."
Search for growth
The new product line by MoneyGram is part of the company desire to grow its money transfer service at an important time. The firm is facing substantial competition from upstarts like Wise, TransferGo, and WorldRemit, among others. 
At the same time, its digital business is seeing significant growth as more people avoid visiting agents because of the pandemic.
Most importantly, it is suffering from reputation damage because of its partnership with Ripple. The former has been sued by the SEC on claims that it is offering a security without supervision by the agency. The two firms entered a multimillion-dollar partnership a few years ago.
Crispus Nyaga
Crispus is a financial analyst with over 9 years in the industry. He covers the stock market, forex, equities, and commodities for some of the leading brands. He is also a passionate trader who operates his family account. Crispus lives in Nairobi with his wife and son.