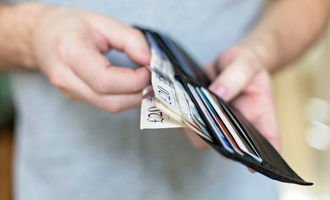 British pound rallied against key currency peers in the first quarter

Crispus Nyaga
The British pound rallied against most of its peers in the first quarter of the year. The pound index rose by more than 2% in the quarter, the best start of the year since 2018.
Sterling rallies
The British pound rose by more than 2% against the US dollar, 5% against the euro, and more than 1.5% against the Australian dollar. It also rose against the Swiss franc, Swedish krona, and Norwegian krone, among others.
The pound has gained for several reasons. First, the sterling has risen because of the outcome of the challenging Brexit negotiations between the UK and the European Union. In December, the two sides came up with a comprehensive deal that prevented a hard border. The border would have had significant challenges to the UK, a country that sells most of its goods in the EU.
Second the British pound rallied because of the impressive rollout of the vaccine. In the first quarter, the country vaccinated more than 30 million people. 
As a result, the number of daily coronavirus vaccinations have fallen from a high of more than 59,000 to less than 4,000. Therefore, there are high chances that the country will reopen and go back to normal in the next few months. 
Third, the sterling rallied because of the actions by the Bank of England (BOE). As part of its response to the pandemic, the bank slashed interest rates to 0.10% and launched a major quantitative easing program. It has also remained adamant that it will not push rates to the negative zone.
Implication for money transfer
The strong British pound has some implications for money transfers and remittances from the UK. For one, the UK unemployment rate has dropped to 5%, which is better than in most countries. 
Also, the government has extended its support programs to most people. It is paying 80% of salaries to all furloughed employees until September. Therefore, there is a probability that remittances from the UK will remain stable for a while.
For UK residents, a stronger pound means that they will receive less money from the European Union. At the current EUR to GBP exchange rate, €1,000 is equivalent to £854. Three months ago, this amount was equivalent to £900.
Crispus Nyaga
Crispus is a financial analyst with over 9 years in the industry. He covers the stock market, forex, equities, and commodities for some of the leading brands. He is also a passionate trader who operates his family account. Crispus lives in Nairobi with his wife and son.