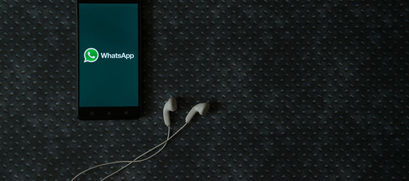 WhatsApp Pay approved in Brazil as Facebook targets 120M users

Crispus Nyaga
The Brazilian Central Bank has changed its mind on Whatsapp Pay, the peer-to-peer money transfer service offered by Whatsapp.
WhatsApp Pay approved in Brazil
Facebook acquired Whatsapp in 2014 for more than $21 billion. At the time, the company's business model was to charge its customers $1 per year to access its service. Shortly after the acquisition, Facebook removed the charges and effectively made the product free.
Since then, the firm has been attempting to monetise the popular app that is used by billions of people globally. 
In 2020, it announced that it would launch WhatsApp Pay, a peer-to-peer money transfer product in Brazil. Built on the existing Facebook Pay product, WhatsApp Pay would allow people to send money to one another. 
However, in a statement, the Brazilian Central Bank decided to push back against the product. It argued that it would decimate some of the country's biggest companies. Furthermore, WhatsApp has more than 120 million users in the country. 
In a change of mind, the Central Bank and the financial regulator decided to give the company authorisation to launch its product. Still, the company faces substantial challenges ahead. For example, the country will be barred from doing payment solutions involving merchants. It will also be competing with Pix, a relatively new payment solution that offers more features.
Growth for Whatsapp
WhatsApp Pay is already used widely in India. The process of using the tool is relatively simple. Users just need to add a bank and verify the details and they can send money to their friends and relatives. It charges no fee for this service and has partnered with banks like ICICI, HDFC, and Axis Bank for the rollout. 
Facebook expects to roll out the service to other countries in a bid to justify its $21 billion acquisition of Whatsapp.
Crispus Nyaga
Crispus is a financial analyst with over 9 years in the industry. He covers the stock market, forex, equities, and commodities for some of the leading brands. He is also a passionate trader who operates his family account. Crispus lives in Nairobi with his wife and son.