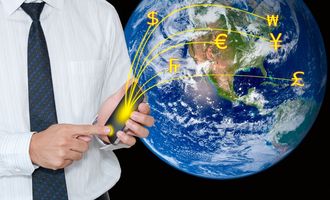 Remittances volume set to accelerate in Q2 as major economies reopen

Crispus Nyaga
The volume of remittances is set to increase in the second quarter as the unemployment rate in most developed countries fall. 
Remittances rose in the first quarter
The first quarter, which ended this week, was a success for global remittances. During the period, central banks in Mexico, Bangladesh, and Philipines reported a surge in cash inflows from developed countries like the United States.
Two weeks ago, the Kenyan Central Bank said that remittances surged by more than 19% in February to $260 million. This was notable since, with tourism struggling, remittances is the biggest source of foreign currency in the country. 
In Bangladesh, remittances jumped by more than 35% to $18 billion between July last year and March this year. Similarly, in Philippines, remittances have risen in each of the first three months of the year. 
This growth was driven by the overall recovery of the Western economies and the massive stimulus package provided by governments. In the first quarter alone, the US provided stimulus worth more than $2.8 trillion. Individuals earning less than $75,000 received about $2,000 from the Federal government. 
Also, the package expanded unemployment benefits, which provided more people with income to send abroad.
Unemployment rate 
Remittances are expected to keep rising in the second quarter as the unemployment rate falls in most developed countries. In the US, the rate has fallen to about 6% while the UK, it has fallen to about 5.0%. 
This trend will likely continue as more countries boost their vaccination drive. In the US, the government has already vaccinated more than 100 million people. The UK government has vaccinated more than 30 million people. Therefore, the vaccination drive will lead to more business and lower the unemployment rate.
The rising remittances will help companies in the industry like Wise, MoneyGram, Western Union,WorldRemit,  and TransferGo. 
Crispus Nyaga
Crispus is a financial analyst with over 9 years in the industry. He covers the stock market, forex, equities, and commodities for some of the leading brands. He is also a passionate trader who operates his family account. Crispus lives in Nairobi with his wife and son.