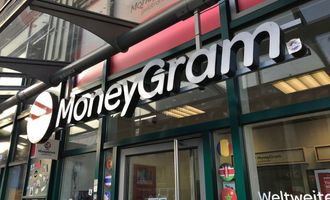 MoneyGram partners with Sigue for its payment as a service product

Crispus Nyaga
MoneyGram (MGI), the international transfer company, has partnered with Sigue for its MoneyGram-as-a-service (MAAS) product.
Sigue partners with MoneyGram
In a statement, MoneyGram said that Sigue Corporation will use its software services to simplify its money transfer business. Precisely, it will enable Sigue's American customers to access MoneyGram's vast local and global network when sending and receiving money. 
This partnership is in line with MoneyGram's new MAAS product that we reported earlier. The product helps money transfer, fintechs, and other financial companies to access its vast network using well-built APIs. As a result, companies don't need to invest billions of money to rollout these product. MoneyGram estimates that the industry will be worth more than $17 billion in 2024. 
"MoneyGram has built an extremely valuable, tech-enabled, and scalable global payments infrastructure that can absorb significant volume at very low marginal cost."
In the same statement, Guillermo de la Vina, the CEO of Sigue said:
"The partnership further enables Sigue to better serve our customers by expanding our commitment to provide the value-added services."
Fast growing industry
Money transfer companies like MoneyGram and Sigue are operating in one of the fastest growing industries in the world. While the volume of money sent abroad dipped slightly in 2020, analysts expect that it will rebound later this year. Furthermore, the global economy is recovering and people will have more demand of sending money abroad.
However, it is also an industry that is facing significant competition. This is true for traditional companies like MoneyGram and Segue that were established in 1945 and 1996, respectively. Some of the fastest growing firms in the sector are startups like PaySend and Wise.
Crispus Nyaga
Crispus is a financial analyst with over 9 years in the industry. He covers the stock market, forex, equities, and commodities for some of the leading brands. He is also a passionate trader who operates his family account. Crispus lives in Nairobi with his wife and son.