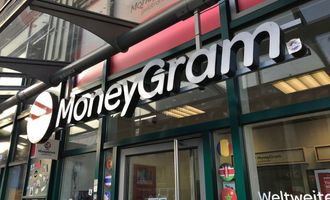 MoneyGram Online recorded a 131% transaction growth in March

Crispus Nyaga
MoneyGram Online recorded a 131% transaction growth in March
MoneyGram International, the 81-year international money transfer company, announced strong user and revenue growth in March.
MoneyGram strong growth
In a press release, MoneyGram revealed that its global transactions rallied in March. This growth was helped by a 131% growth of MoneyGram Online (MGO), the digital version of its traditional business. This was the 15th consecutive month of triple-digit growth for this product. 
This growth was also driven by its partnership with Visa, whose transactions rose by 545% year-on-year. In a statement, Alex Holmes, the firm's CEO said:
"Our investments in digital and our commitment to building direct relationships with consumers have enabled the company to capture market share. The growth in monthly active MGO app users is outpacing the competition."
The announcement helped push MoneyGram's stock up by more than 7%. This brought its total market cap to more than $539 million.
MoneyGram share price
Reinvention journey
MoneyGram International has been on a reinvention journey recently because of the challenges caused by the pandemic and competition. The firm has invested substantially in its digital platforms and compliance measures. 
It has also inked many partnerships that have made it easier for people to use its services. And recently, MoneyGram expanded its digital business by launching MoneyGram-as-a-Service (MAAS). In this service, other companies can take advantage of the company's global infrastructure to launch their services. Recently, Sigue, a money transfer company became a MAAS customer.
At the same time, competition is rising. Indeed, in the past few years, young companies like Wise and WorldRemit have achieved unicorn status and attracted millions of customers. 
Crispus Nyaga
Crispus is a financial analyst with over 9 years in the industry. He covers the stock market, forex, equities, and commodities for some of the leading brands. He is also a passionate trader who operates his family account. Crispus lives in Nairobi with his wife and son.