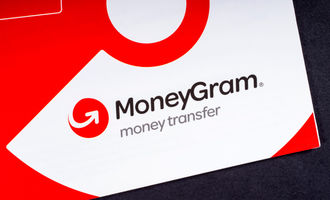 MoneyGram share price surges 22% after strong quarterly results and guidance

Crispus Nyaga
MoneyGram, the Dallas-headquartered cross-border payment company, had a strong quarter helped by its digital platforms. 
Strong quarter for MoneyGram
On Friday, MoneyGram published strong quarterly results as the amount of money sent abroad continued to surge. Its total revenue rose by 7% to $310 million in the quarter. This growth was helped by a 12% increase in money transfer revenue. Its total cross-border principle increased by 36% year-on-year, helped by customers who sent large amounts of money. 
Most of MoneyGram's revenue was from the international segment. It now represents 61% of all its money transfer revenue. Funds from the United States represents about 34%. 
As a result of the company's strong results, its share price surged by more than 22% in regular hours and by 3% in extended hours. This brought its total market capitalisation to more than $630 million.
The results came at an important time for MoneyGram. The company has been expanding its business from relying on money transfer to a business-to-business. The firm recently launched MoneyGram-as-a-Service (MAAS), a product that it is partnering with other companies. Recently, it partnered with Sigue Corporation, an American financial services company. In a statement, Alex Holmes, MoneyGram's CEO said:
"Our innovation is winning with consumers and our growing digital channel along with our new business line MoneyGram as a service have established the foundation for MoneyGram's long term sustainable growth and profitability."
Good time for payments
MoneyGram's results came at a time when the global economy is recovering at a relatively faster rate than expected. Most developed countries like the United States and the United Kingdom have added millions of jobs in the recent months. This has helped money transfer companies release strong results. 
Last week, companies like PayPal, Western Union, and Square announced strong money transfer revenue. Western Union revenue grew by 2% to more than $1.2 billion while PayPal's revenue surged to more than $6 billion.
Crispus Nyaga
Crispus is a financial analyst with over 9 years in the industry. He covers the stock market, forex, equities, and commodities for some of the leading brands. He is also a passionate trader who operates his family account. Crispus lives in Nairobi with his wife and son.