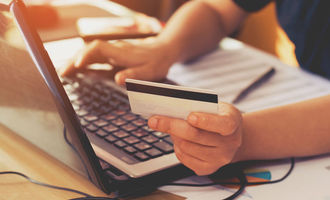 Thunes scoops another $60 million to fund global growth

Crispus Nyaga
Thunes, a Singapore-based fintech company, scooped $60 million in investment this week as investors continue to bank on the sector.
Another $60 million for Thunes
Thunes is a cross-border payment business-to-business company that helps firms process funds to their customers and employees. The firm offers mass payouts, remittance processing, business payments, and virtual accounts. Its biggest customers are banks, mobile money operators, money transfer operators, and other platforms like Upwork, Western Union, and Mpesa.
For example, Thunes helps Mpesa users to request money from PayPal while Western Union uses the company to move funds into digital wallets and bank accounts. It makes its money from the processing fees it charges these companies.
In a statement on Tuesday, Thunes said that it had raised $60 million from a slate of investors such as Insight partners, GVC Capital, and Checkout.com. In a statement, the company's CEO said:
"Our ambition now is if we have a large U.S.-based retailer, service or game company who uses us to pay somebody in emerging markets, like suppliers or partners, to let our API also collect from someone. So if are you are a U.S.-based player, you can also collect payments"
Thunes raised another $60 million in September last year from Checkout.com, GVC, and Future Shape. At the time, the firm said that the funds were to fund its growth around the world.
Good time for fintech
The new funding round for Thunes comes at a time when investors are spending millions funding fintech companies. For example, on Tuesday, a fintech company called Pipe raised $250 million at a $2 billion valuation. The company describes itself as a Nasdaq for revenue. On the same day, Vise raised $65 million while Amount raised $99 million at a $1 billion valuation.
This growth is simply because of the stellar performance of other large fintech companies. For example, a company like PayPal has grown from a small startup to become the sixth-biggest companies in finance globally. Similarly, other companies like Square and Affirm have become large players in the finance industry. 
Crispus Nyaga
Crispus is a financial analyst with over 9 years in the industry. He covers the stock market, forex, equities, and commodities for some of the leading brands. He is also a passionate trader who operates his family account. Crispus lives in Nairobi with his wife and son.