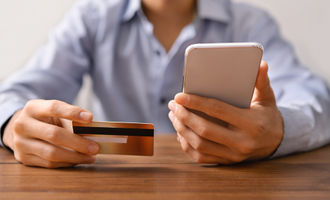 Paysend clinches $125 million for global expansion

Crispus Nyaga
Paysend, the fast-growing money transfer company, has raised $125 million from a team of investors for its global expansion.
Another windfall for PaySend
The demand for online money transfer services has increased in the past few years. Indeed, the coronavirus pandemic was a blessing in disguise for the industry. Indeed, most companies in the sector like Western Union, MoneyGram, and PayPal reported strong revenue online growth. 
Paysend, a relatively new money transfer company headquartered in London, also recorded strong results and user growth. And today, the company received $125 million from a group of investors like One Peak, Hermes GPE, Plug and Play, among others. The funding values the company at more than $700 million, making it bigger than MoneyGram. The funding brings the total amount the company has raised to more than $200 million. 
Paysend has been growing at a relatively fast rate. It has grown its total number of users to more than 3.7 million from around the world. It also has more than 17,000 small business customers in more than 100 countries. 
Payment companies growth
For starters, Paysend is a company that is similar to other popular money transfer companies like Wise and WorldRemit. The firm allows people to send money globally at a small fee. It also facilitates payments between businesses, employees, and staff. 
Paysend has been increasing its emphasis on business transactions. The company cited a report by McKinsey that found that 70% of all global payments were cash-to-cash. Therefore, it sees a lot of opportunities to expand in this space. In a statement, Humbert de Liedekerke of One Peak said:
"We are seeing strong opportunities as Paysend moves beyond consumers to serve business customers and expands its international footprint to address a growing need for fast, easy and low-cost cross-border digital payments."
PaySend raised the money ahead of the upcoming Wise IPO that will value the firm at more than $6 billion.
Crispus Nyaga
Crispus is a financial analyst with over 9 years in the industry. He covers the stock market, forex, equities, and commodities for some of the leading brands. He is also a passionate trader who operates his family account. Crispus lives in Nairobi with his wife and son.