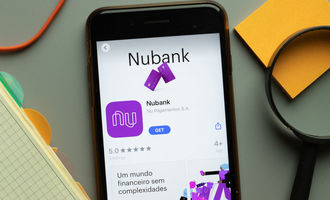 Nubank valued at $30 billion in a new $750 million funding round

Crispus Nyaga
Nubank, the giant Brazilian fintech company, has raised millions of dollars as the company's growth accelerates. 
New funding for Nubank
Nubank is a fast-growing Brazilian company that is changing how people bank, buy insurance, and send money. The firm was started in 2013 by David Velez, a well-known Colombian businessman. In the past eight years, the company has added more than 40 million customers, making it the biggest digital bank in the world. It has added more than 6 million customers in the past six months while spending $0 on marketing.
The company has also expanded its service offerings. It started by offering a free credit card but it has since expanded its services to include insurance brokerage, digital bank account, rewards, and Plex. Pix has become one of the biggest money transfer platforms in Brazil. It also offers banking solutions to the country's small businesses. 
In a statement on Tuesday, Nubank announced that it had raised $750 million from a group of investors led by Warren Buffett. This means that the company has raised more than $1.15 billion while its total market value has surged to more than $30 billion. This makes it bigger than Banco do Brasil, which is a publicly-traded company worth more than $20 billion. 
Warren Buffett has some success investing in Brazilian fintech companies. A few years ago, he led an investment in StoneCo, a company whose shares have jumped by more than 165% since its IPO in 2019. 
Banking industry changing
Nubank is one of the many companies looking to challenge traditional banks. In China, Ant Financial, the company owned by Alibaba offers most services offered by banks. It has been valued at more than $200 billion. In the United States, companies like Chime, Varo, and Dave have attracted millions of customers. 
Indeed, Dave, which is backed y Mark Cuban is said to be about to go public soon. In Europe, many companies like N26, Revolut, and Klarna have become some of the banks favoured by millennials.
Crispus Nyaga
Crispus is a financial analyst with over 9 years in the industry. He covers the stock market, forex, equities, and commodities for some of the leading brands. He is also a passionate trader who operates his family account. Crispus lives in Nairobi with his wife and son.