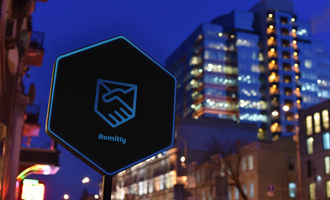 Remitly launches big update to its mobile banking platform

Crispus Nyaga
Remitly, the fast growing money transfer fintech company, has added more features to support immigrants living in the United States.
Passbook upgrade
Remitly launched the Passbook app in 2020 as the pandemic started. The app's goal was to make it easier for people to open a digital bank account using alternative forms of identification. It also removed unnecessary fees charged by traditional banks. Millions of Remitly users have become members of Passbook.
In a statement on Wednesday, Remitly announced that it had launched an upgraded version of the app to provide more tools. Some of the new features are a seamless onboarding with the platform that includes a know-your-customer (KYC) feature. It will also allow person-to-person payments and an immediate card access. Most importantly, the platform will provide an early payday feature. In a statement, Passbook's head said:
"For so many, the process of opening a bank account or sending money home to loved ones is often difficult. Immigrants have long been disadvantaged by traditional financial services between high fees, restrictive documentation requirements, and an array of hidden costs."
Remitly prepares IPO
The announcement came a few weeks after the company filed initial documents for its upcoming IPO. Analysts expect that the company will fetch as much as $2 billion in valuation. It was valued at about $1.5 billion when it raised $85 million from investors led by Visa. The company has raisred more than $505 million from investors.
The company is also seeing robust growth as more people shifted to online platforms for money transfer. Indeed, the company has added more than 5 million customers. Most of them are immigrants with families in countries like Mexico, Nigeria, and Bangladesh. 
Crispus Nyaga
Crispus is a financial analyst with over 9 years in the industry. He covers the stock market, forex, equities, and commodities for some of the leading brands. He is also a passionate trader who operates his family account. Crispus lives in Nairobi with his wife and son.