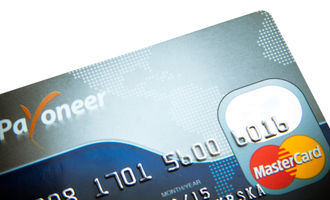 Payoneer goes public by merging with Betsy Cohen's SPAC

Crispus Nyaga
Payoneer, the payment fintech company that started in 2005, went public on Monday by merging with FTAC Olympus Acquisition. 
New public company
Payoneer is a fintech company that helps other companies process their payments globally. The company is mostly used by companies in the freelance, e-commerce, marketing, and vacation industries. Some of its leading customers are firms like Upwork, Fiverr, eBay, Amazon, Airbnb, and Taboola. 
Through Payoneer, companies and freelancers can request a payment, pay suppliers, withdraw earnings, and access working capital. 
In a statement on Monday, the company said that it had completed its merger with FTAC Olympus Acquisition. By so ding, the company became listed at the Nasdaq. Its stock declined by more than 1%, valuing the company at more than $1 billion.
Payoneer has been on a growth path over the years. It has increased its number of customers to more than 5 million. Also, it has more than 2,000 customers globally and 24 offices. It mostly makes its money by taking a small commission for every amount it processes. In a tweet, the company's CEO said:
"Now with the public currency, we are able to make bolder investments, make more acquisitions and move faster to do bigger things for more customers and more places around the world,"
More fintech listings ahead
Payoneer went public by merging with a SPAC. A SPAC is a shell company that is created for the sole purpose of merging with a private company. Many startups prefer the option because it is relatively cheaper than a traditional Initial Public Offering (IPO).
Other fintech companies are considering going public. The most high-profile one is Wise, which is expected to go public in London. The company will use a direct listing approach, which is also cheaper than an IPO. 
Meanwhile, WorldRemit will also go public later this year by merging with a SPAC. Other fintech companies set to become publicly traded are Remitly and Viva Republica.
Crispus Nyaga
Crispus is a financial analyst with over 9 years in the industry. He covers the stock market, forex, equities, and commodities for some of the leading brands. He is also a passionate trader who operates his family account. Crispus lives in Nairobi with his wife and son.